Sports
Public present again in the super special of Rally de Portugal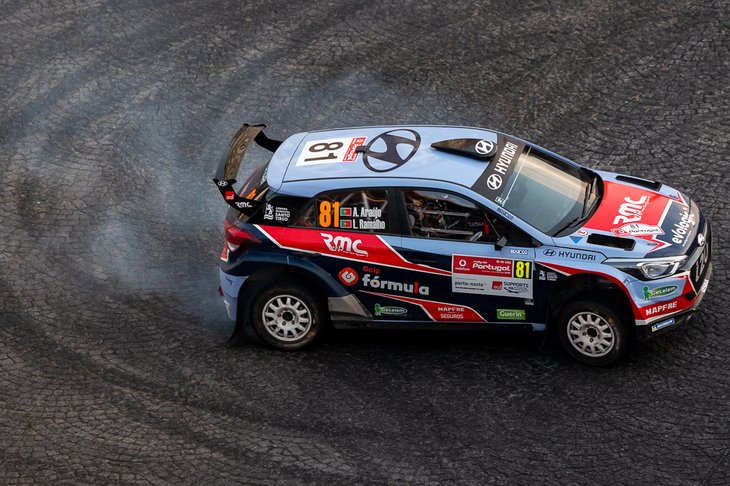 Porto is getting ready to receive again, on May 21, the "Porto Special Stage", a super special included in the 55th edition of Rally de Portugal. The route will be the same as in previous editions but with something new: the presence of the public.
"This type of event is of great interest to the city, not only from a sporting point of view and in what interests fans of the sport, but also in promoting Porto as a tourist destination of excellence", underlined the mayor, Rui Moreira, also highlighting the presence of the public, "which will be, certainly, a very special moment".
In an investment of around 28 thousand euros, the Municipality of Porto is reinforcing the pavement of the "Porto Special Stage" route.
The Rally de Portugal will take place between 19 and 22 of May. In sporting terms, it will have a record squad, with 100 registered teams, with three world champions standing out - Sébastien Ogier, titles champion, Sébastien Loeb, and Ott Tanäk, winner in 2019.
Former winners of the event will also be in Portugal, to celebrate the 50th anniversary of the World Rally Championship (WRC). Like the Finnish Marku Alén (record holder of victories in Portugal, with five triumphs) and Marcus Grönholm, the Spanish Carlos Sainz, the Italian Miki Biasion, the German Walter Rohl, the Finnish Ari Vatanen, among others.
For the fans of the sport, this will also be an opportunity to see some of the cars that marked the world championships, such as Fiat 131 Abarth, Alpine-Renault A110, Lancia Rally 037, Lancia Delta S4, Lancia Delta Integrale, Opel Ascona 400 or Audi Quattro, on permanent display at Exponor (Matosinhos) with free access.
The 55th Editions of the Rally de Portugal has a total distance of 1.535,35 km, of which 343,3 are timed, in a total of 22 stages.