Politics
Municipal Executive votes to support travelling amusement sector that struggles amidst the pandemic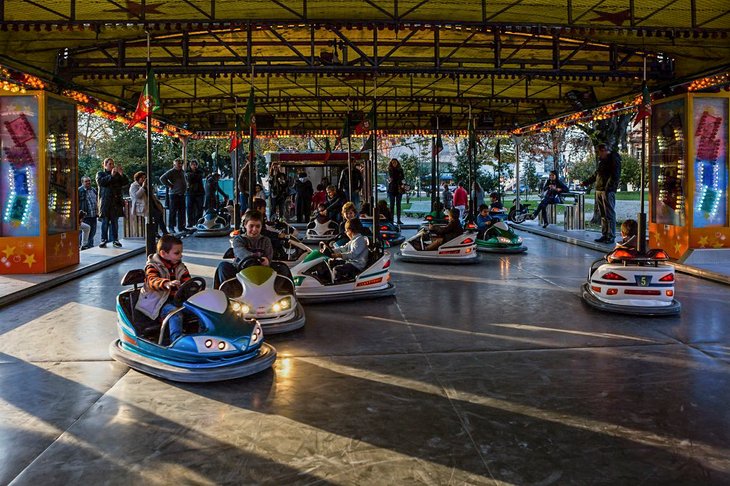 The Municipal Executive headed by Rui Moreira proposes to give a 200 thousand euros financial support to the entrepreneurs in the travelling amusement sector, which has been hard hit by the Covid-19 pandemic. The proposal will be presented during the Municipal Executive Meeting, scheduled for 3rd May.
The Municipality intends to support the establishment of amusement parks in three areas in town, namely the Rotunda da Boavista, the Fontaínhas and Lordelo do Ouro, from 21st May to 30th June. The Itinerary amusement industry has been struggling and there is a need for financing injection to entice back these theme parks. Companies in the sector will be exempted form payment of the usual fees and licences, worth 155 thousand euros. Moreover, there will be policing in the identified areas during operating hours and the electrical infrastructure is provided by the City Hall up to the maximum amount of 30 thousand euros.
This measure is the result of a protocol with the three associations that represent the sector, such as the Associação dos Profissionais Itinerantes Certificados (APIC), the Associação Portuguesa de Empresas de Diversão (APED) and the Associação Movimento Empresarial dos Itinerantes de Empresas de Diversões e Similares (MEID), that provides for full and ongoing compliance of all the preventive health measures issued by the DGS for equipment use, entertainment and catering, occupancy capacity, use of PPE's and space sanitation.
This proposal also mentions that this activity is highly vulnerable, as it is performed by family-based small and micro companies, who are struggling to survive in the context of the restrictions issued by the health authorities that have been in place for over a year now, especially "as they operate in festivities and pilgrimage that have been prohibited in the country".
This support is in line with the set of extraordinary measures that the Municipality of Porto has been launching to tackle the serious social and economic crisis caused by the new coronavirus in the city's economic fabric.