Housing
Asprela is to provide 280 apartments for coliving, cohousing and coworking in 2022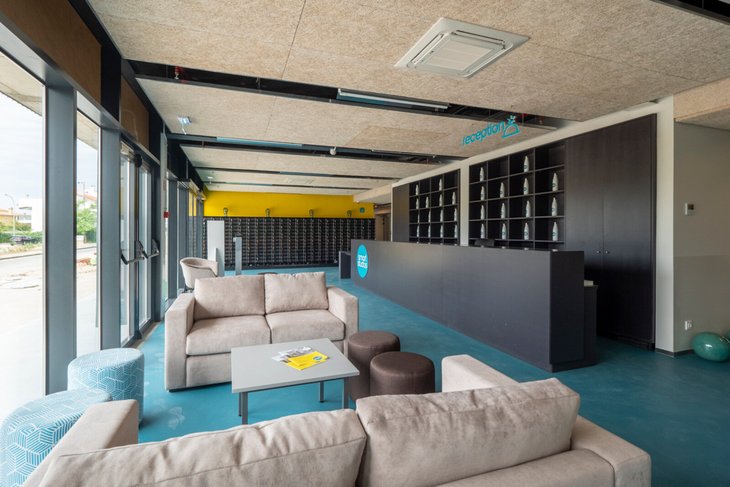 The traditional real estate market is changing, with different approaches to living, working and socializing. Student's residences can meet these changes as a place to live and to work. That concept is starting to take shape in Porto with Smart Studios construction of 280 rental apartments already commencing. The endeavour is targeted at students and young professionals, and offers meetings rooms, dining rooms, study and lounge areas, gymnasium and also fitness and yoga spaces.
This investment is just a part of the company's investment portfolio of 130 million euros that includes ten buildings of the same type in Lisbon and in Coimbra. In an interview to "Dinheiro Vivo", Smart Studios administrator, Vera Kendall, affirms that amid the pandemic, "coliving is the right solution for this new reality. Our residents can either work at their desks, in their studios, with their private kitchenette and bathroom or they can choose to work in spacious rooms that guarantee safe physical distancing". The main goal of this type of construction is to optimise ones' social, work and financial lives.
In the beginning of the month, Mayor of Porto, Rui Moreira affirmed during the Municipal Assembly meeting, that the housing problem in the city can only be mitigated with different but complementary responses that meet the population's needs. Rui Moreira also affirmed that the Municipality was available to provide municipal plots to cohousing and coliving construction.
The shared space lifestyle first started in Porto with the construction (still ongoing) of a coliving facility targeted at the senior population. This investment, by an Israeli startup, amounts to 10 million euros and will provide 39 apartments next to the Trindade Metro station.
The pandemic has highlighted the demand for such living and working solutions, and next year, in July 2022, one of the major university poles in Porto will increase residential offer to students and young workers, as a 280 apartments building, from studios to one bedroom apartments will meet the new housing need. This facility will also provide a restaurant, classroom spaces for Yoga and Pilates, a lounge with a kitchen and a multipurpose room.