Economy
Porto wins the World Excellence Award for Best Startup-Friendly City of Europe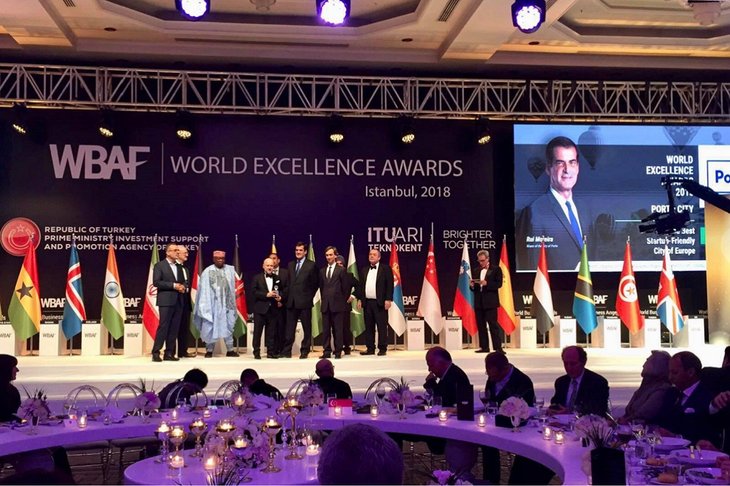 Porto is the Best Start-up Friendly City of Europe 2018. The award was granted on 19 February, during the World Excellence Awards, in Istanbul, known as an investment hub in the Middle East.
The World Business Angels Investment Forum announced Porto as the recipient of the award for the Best Startup-Friendly City of Europe and Mayor Rui Moreira received the prize.
The WBAF is an international organisation whose fundamental objective is to provide access to finance for businesses from start up to scale up, with the ultimate goal of generating more jobs and more social justice worldwide.
The World Excellence Awards Prize ceremony took place at one of the most prestigious hotels of Istanbul and for the first time ever the Forum recognises the most important players of the world's equity markets towards shaping the global agenda.
The WBAF Chairman affirmed that "Porto is a melting pot where people, tradition, history, and the amenities of a modern metropolis come together in one of Western Europe's most vibrant cities. But Portugal's second-largest city is not just a prime tourist destination, it's also home to a burgeoning tech startup scene and a myriad of innovative ventures. And it is one of the few municipalities in Europe that has a startup programme to encourage and stimulate entrepreneurship".
This award confirms the commitment of Porto and the external recognition of the city's engagement in building an innovative strategy concerning support systems for establishing enterprises and assisting them in the first few years of their existence.
The strategy is rooted in the Scaleup Porto., established in the end of 2015, and two years later it plays a central role in the city's innovation and entrepreneurship ecosystem.
The Forum is committed to collaborating globally to empower world economic development by creating innovative financial instruments for innovators, startups, and SMEs to help shape the global agenda.