Tourism
New artisans make Forbes fall in love – once again – for the tiles of Porto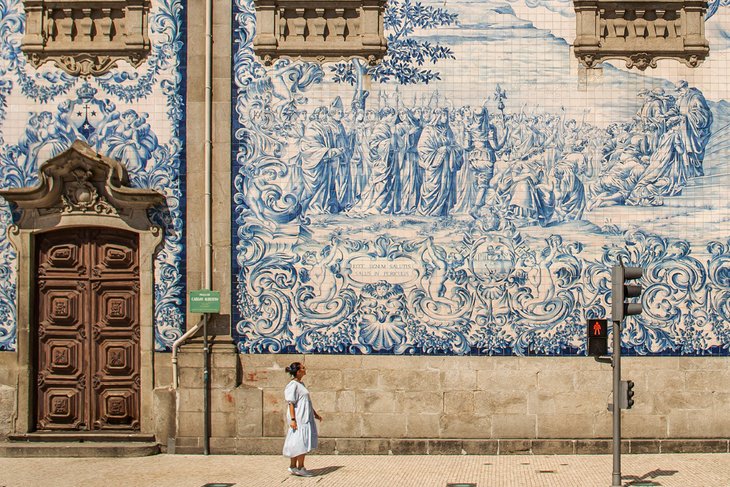 Forbes has made a love declaration to the tiles of Porto. Recalling the city's strong connection with this art, the North American business and economy magazine highlights the new artisans that have made it fall in love, once again, for the mosaics that embellish many spaces of Invicta (Porto City), attracting thousands of tourists carrying cameras with them.
Mentioning not only the tiles in the São Bento railway station, but also the ones that can be found colouring many buildings throughout the streets of Porto, Forbes claims that "these beautiful masterpieces spotlight the heritage behind the city and still today it has a strong presence of making and craft at its heart".
In an articled called "The Ceramic Studios Bringing A New Dynamic to Porto's Thriving Craft Scene", the north American magazine talks about how the manufacture of tiles "is making a resurgence thanks to artisans bringing a new dynamic" to an industry that has been declining over many years for the lack of demand.
These elements have brought up feelings of passion for those who visit the city who has resurrected this art. Besides keeping the Invicta's secular tradition alive, the artists are democratising the access to the tile, creating workshops with the aim to teach everyone who wishes to get their hands dirty. Literally.
Quoted by the magazine, the City Councillor for Tourism and Internationalisation explains that "there is a great interaction between locals, international students, digital nomads and tourists".
Catarina Santos Cunha trusts that the "workshops present a greater opportunity to learn about our ceramic history which dates back to the 18th Century and subsequently helps to preserve and promote the city's craft traditions".
The workshops are joined by residencies, with the artisans opening the doors to their spaces and "sharing their skillsets like never before". Between the different studios, Forbes highlights O! Cerâmica, Nü Coworking Criativo and Gazete Azulejos.
"In adapting their offering, ceramic studios are allowing the legacy of the craft to live on and inspire other creatives from all over the globe to become a part of it", the magazine emphasises, confident that "there is something quite special about the chance to learn from them [the artisans]".
Forbes considers that this "immersive approach" remains an important step in preserving Porto's creative heritage. "Now the craft has the chance to positively adapt, allowing us to fall in love with it all over again and for it to live on for generations to come", the magazine concludes.