Innovation
This is the latest highlight regarding pets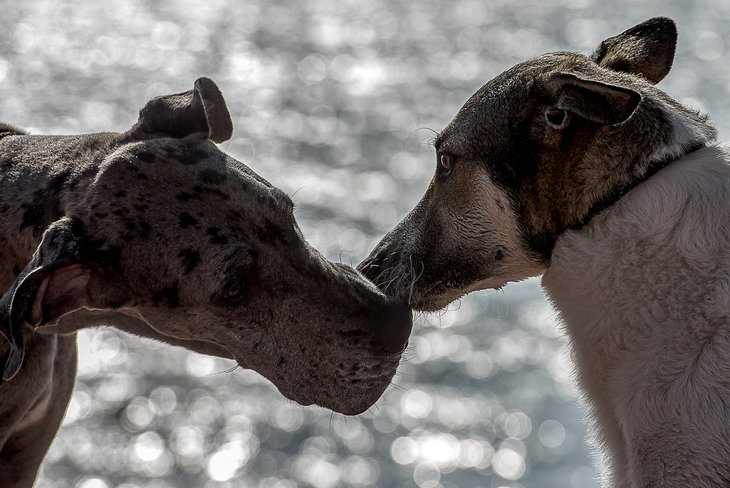 A Porto based startup in Porto uses AI to help feed "man's best friend". Barkyn provides a box to storage dog food, and the good thing is that dog owners do not have to worry about feeding their pets as Barkyn Home automatically orders the dog food before it runs out; in addition, the company also sends alerts regarding visits to the vet and how to help dogs lead a healthier life.
This product is in the advance sales stage and is looking for investment to move to the production phase. The campaign is active in the Indiegogo platform and the goal is to reduce production costs and consumer price. The delivery of the first boxes is scheduled to kick off in September throughput Europe.
Barkyn is a startup from Porto and it was established in 2017. The company's core business is pet food and it sells around 40 tons of canine food per month to several countries in Europe. They are also represented in Spain and in Italy. The cofounders of this startup are Ricardo Macedo and André Jordão. In 2018, Barkyn was part of a global acceleration program that helps startups build and scale great products.
The combination of taking care of pets and the use of technology led the startup from Porto to search for a machine learning solution to predict what website visitor were more likely to buy and thus created more efficient marketing campaigns. The model was developed by Velocidi, a customer data software company founded by Paulo Cunha. The company is headquartered in New York City and has offices in Porto, Portugal. It has been elected the best Customer Data Platform by Digiday Technology Awards.
The benefits of pet companionship are widely known and stand as facts at present; for instance, people with pets have lower blood pressure in stressful situations than those who don't.