Environment
FC Porto bets on the energy transition and reinforces commitment to the Porto Climate Pact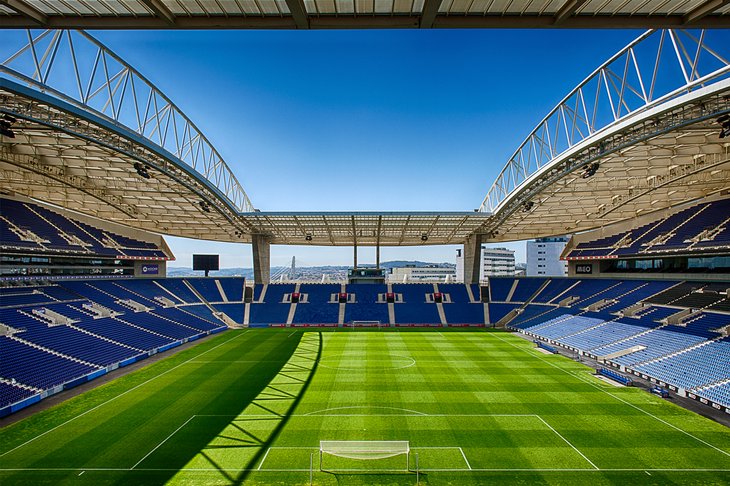 FC Porto, one of the more than 300 subscribers to the Porto Climate Pact initiative, is preparing the development of a project for the creation of two Renewable Energy Communities, at Estádio do Dragão and at the Centro de Treinos do Olival, as well as the provision of electric vehicle charging solutions.
These initiatives demonstrate the commitment of Invicta's (Porto City) motif to contribute to the cause of carbon neutrality by 2030, one of the maximum objectives of the Porto Climate Pact, an initiative of the municipality of Porto.
The partnership signed with Green Volt foresees, only in the city of Porto, the creation of Renewable Energy Communities, whose initial producing members will be the Pavilhão Dragão Arena and the Piscina de Campanhã, which will self-consume the production generated by the 1,043 photovoltaic solar panels and share it with the Estádio do Dragão, Casa do Dragão and Vitalis Park (Constituição). This unit will have a capacity of 568 kWh and will generate 778 MWh annually.
In the global estimation, in the "Comunidade Estádio do Dragão" and in the "Comunidade Centro de Treinos FC Porto Olival" will be installed more than 2,000 solar panels with a combined capacity of about 1,170 kWh, which will generate more than 1,500 MWh/ year. The use of this clean energy will allow FC Porto to reduce CO2 emissions by 420 tons/year, the equivalent of planting almost 20,000 trees.
This partnership also includes the provision of 22 chargers that will allow the car fleet to decarbonize.
Municipality leads by example
The Municipality of Porto currently has in place a series of measures that include strengthening green spaces, investing in the production and sharing of renewable energy, increasing sustainable mobility, increasing building efficiency, promoting energy savings, investing in smart LED lighting, and greater circularity.
It is recalled that some of the most reputable institutions and business organizations in the city and region, such as Altice, Bial, Boavista Futebol Clube, Centro Hospitalar Universitário do Porto, Centro Hospitalar Universitário São João, EDP, Federação Académica do Porto, Futebol Clube do Porto, GALP, Jerónimo Martins, Museu Soares dos Reis, NOS, Politécnico do Porto, Santa Casa da Misericórdia do Porto, Serralves, SONAE, STCP, Universidade do Porto, among many others, have already subscribed to this commitment to carbon neutrality.