Economy
Euronext technology Center grows in Porto and needs 50 more workers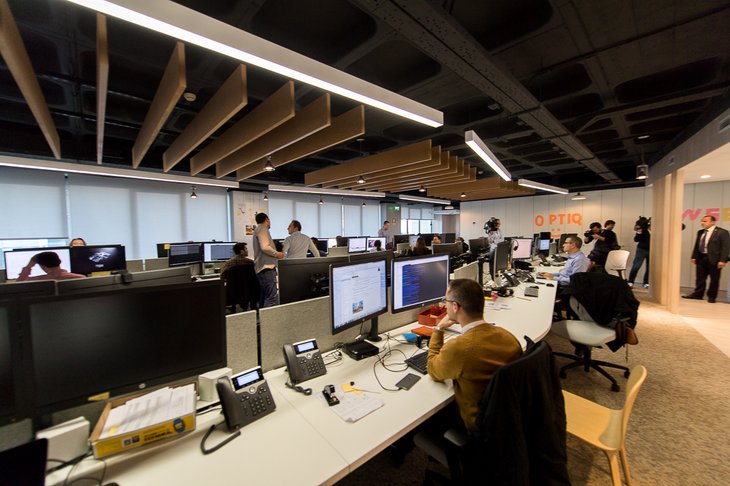 Opened in Porto in 2007, the Euronext's technology center is responsible for the entire area of cybersecurity and continues to grow. With services reaching 15 markets, Europe's largest exchange platform has expanded its offices in the city and is hiring 50 more workers by the end of the year.
According to the human resources manager, "the functions performed from Porto have an impact on the 15 countries where Euronext operates". In statements to the newspaper Eco, Conceição Martins said that "the new resources will reinforce IT service management skills, including servers, networks, backups, storage, and cloud services, IT, as well as the support of corporate applications, advanced data services, digital transformation, and market management platforms, among others.
The profiles Euronext is looking for are "upper and middle, for the QA teams, Networking and Systems, Software Development, Big data, DevOps, Project Management, Business Analysis, Technology Operations, Cloudservices, Infrastructure, Information Security, Digital Services and also Software Architecture".
The Euronext representative admits that "these roles have a direct impact on the group's two major projects for the next two years: the migration of the main Data Center from the United Kingdom to Italy, and the integration of the Italian Borsa into Euronext's proprietary trading platform, Optiq".
In November last year, the group's general manager, Stéphane Boujnah, admitted that "the place where we have created the most jobs is in Porto. Portugal's main contribution to Euronext has been the quality of the technology center, of the Portuguese engineers. That has made a real difference. And it is set to continue".
The technology center in Avenida da Boavista already occupies eight floors to accommodate the total of expected 250 workers. Although Euronext employees in Portugal can choose their place of work, Conceição Martins recognizes that "it has been surprising to see that there was a desire to return, with most of the workstations occupied throughout the week."
The Human Resources manager believes that the flexible working model, as well as the training plans, have helped to retain talent, in a sector where there is a "huge rotation, based on the scarcity of human resources to respond to the demand in ​​IT in Portugal".