Housing
Another 1200 student residence units in the city reaffirm Porto as a student housing hub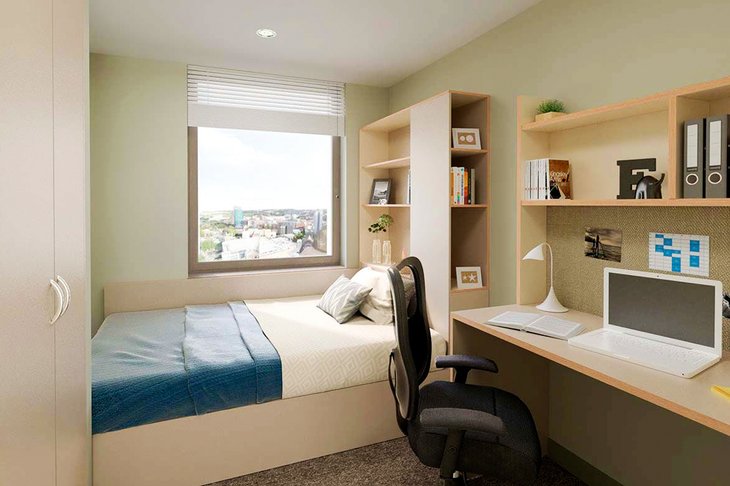 Student accommodation in Porto will be enhanced, with two university campus inaugurating in Asprela: the Miranda Oporto, which will start running in the beginning of the school year, and the Liv Porto – The Street, which will be concluded in 2022. The investment in the university campus is by Valeo Management Europe, of the American group Valeo.
The Miranda Oporto, which is about to be concluded, is located near the Faculty of Economy of the University of Porto and features over 400 housing units in two buildings of 15 and 14 stories.
The second unit, the Liv Porto – The Street, will also build a two-storied complex of buildings, which will house 856 beds, within 617 single rooms and 18 double rooms, 142 single studios, 22 double studios and 17 adapted studios for persons with reduced mobility, as stated by the Municipality of Porto.
Liv Student, the company that manages student residence, explains that this is a "coliving or single apartment concept", with the possibility of choice as regards shared apartments with single or twin rooms. All of which with a private bathroom and enhanced Wi-Fi".
In addition, these student residences also feature such equipment as a pool, a roof terrace, study rooms, library, gaming and music spaces, cinema, and a gym, just to mention a few.
The new student accommodation in Asprela, which is being built by Mota-Engil, will supplement the offer provided by Livensa Living Porto Campus and by Milestone, the first recognised LEED building in the Iberian Peninsula. The student residence Milestone Porto Asprela achieved the LEED gold certification or Leadership in Energy and Environmental Design.
This area will host, as well, the first large coliving project both for students and young workers in the city. This project will be completed in 2022.
Valeo Europe investment in Porto is part of an investment programme worth 300 million euros, to build ten new student residences in cities as Lisbon, Madrid, Barcelona, Valencia, Seville and Bilbao.