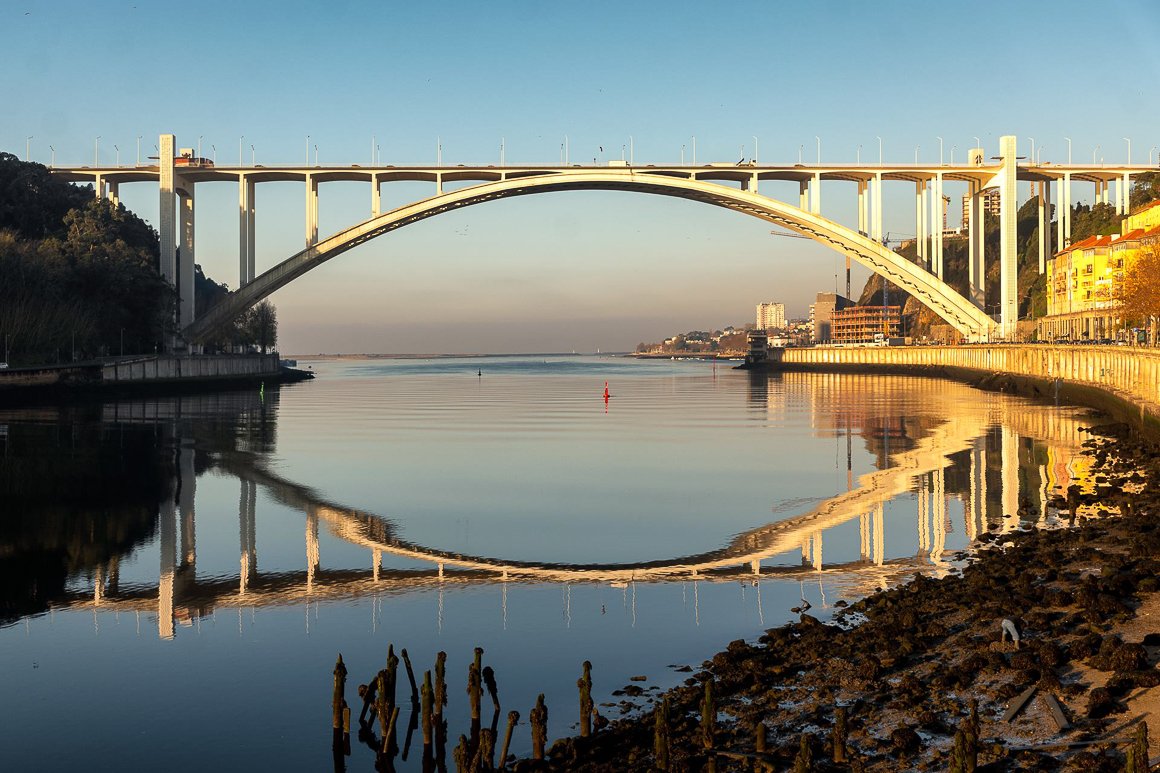 Want to climb a bridge in Porto and discover one of Porto's "most secret view"?
05-06-2020
After a little over two months when visits to the Arrábida Bridge cross-section were temporarily closed due to the ongoing public health crisis, Porto Bridge Climb is resuming visits to "the most secret view in town". New adapted safety measures are in place, adjusted to the ongoing pandemic that affects countries at world level.
In a statement, promoters explain that visits are held between Wednesday and Sunday, and there are six available sessions throughout the day: 16h45, 17h30, 18h15, 19h, 19h45 and 20h30.
"Till Sunday, 7th June, we will have a special opening price of 12 euros per person", as stated by Porto Bridge Climb, and "maximum participants capacity is now seven people instead of the usual 13 climbers; also, prior reservation is mandatory, as well as the use of a face mask and the compliance with the social distancing rules, recommended by health authorities.
The organisation will provide alcohol gel used for hand disinfection, nitrile gloves and disposable face masks, for those who do not carry one". Moreover, "regular disinfection will be carried out at the counter, the ATM payment machine and the stairs in the esplanade"; also, "harnesses and hangers will be switched and disinfected after each visit".
Reservations are accepted through phone number 929 207 117 or the email info@portobridgeclimb.com.