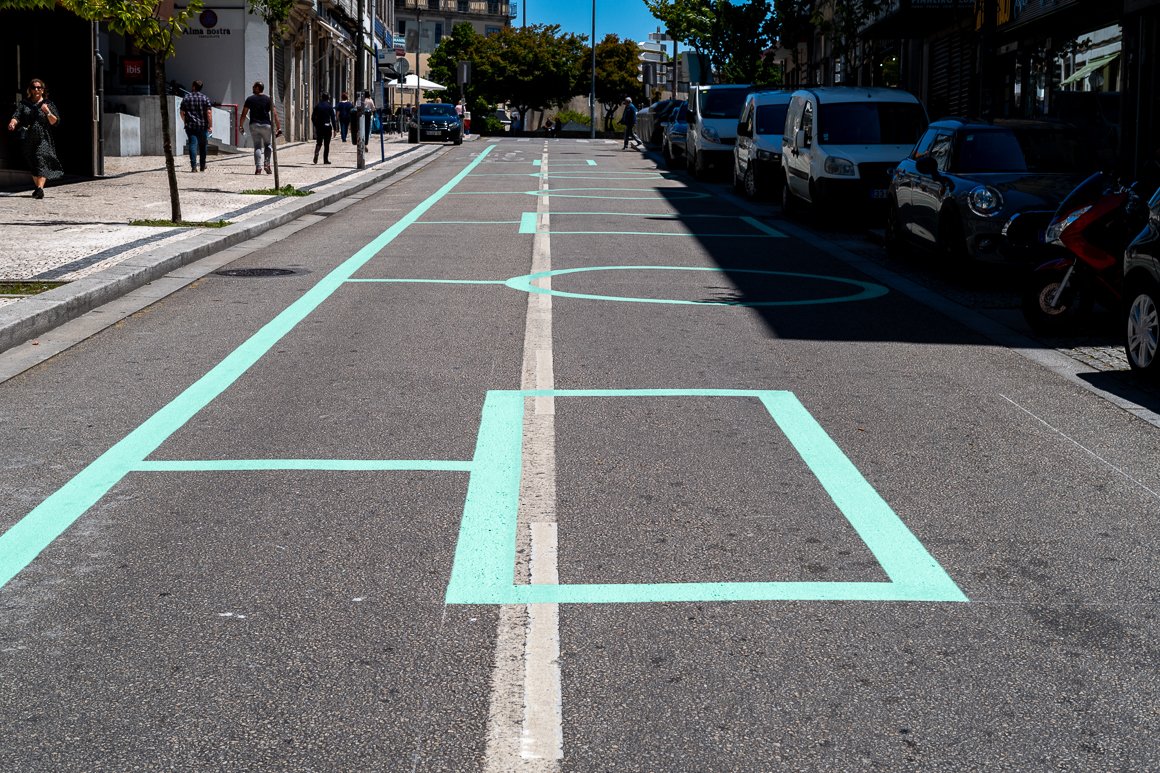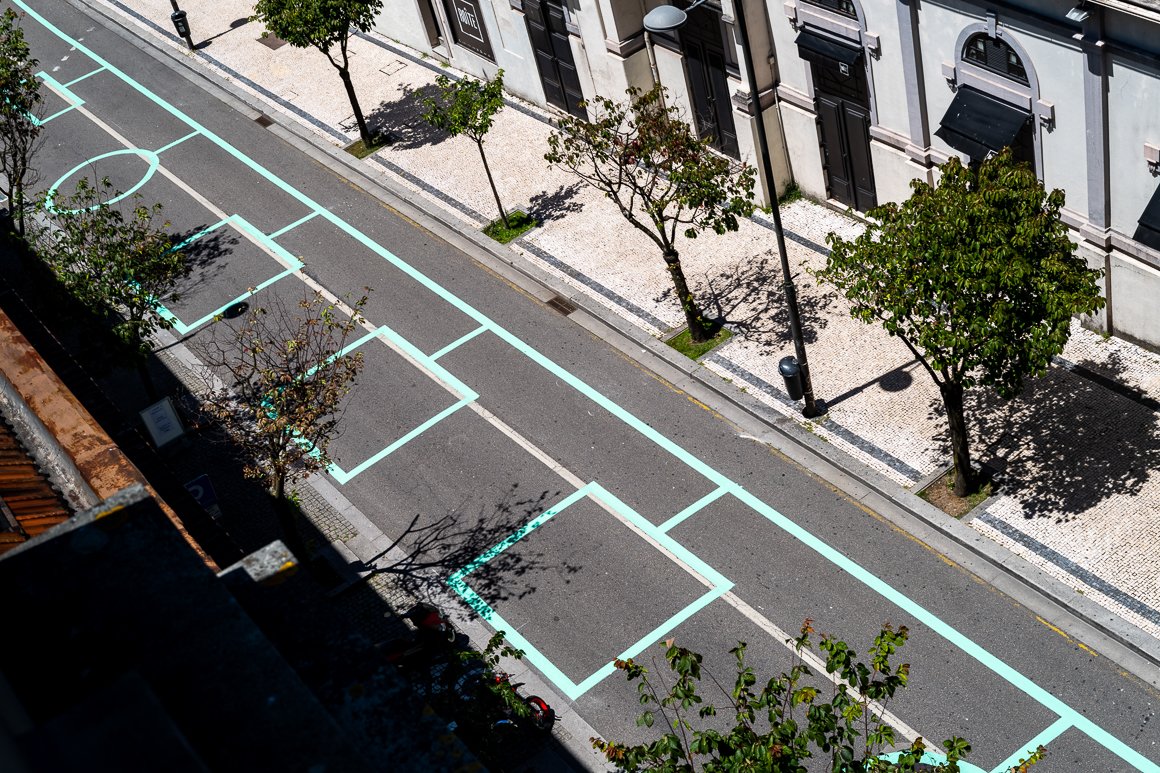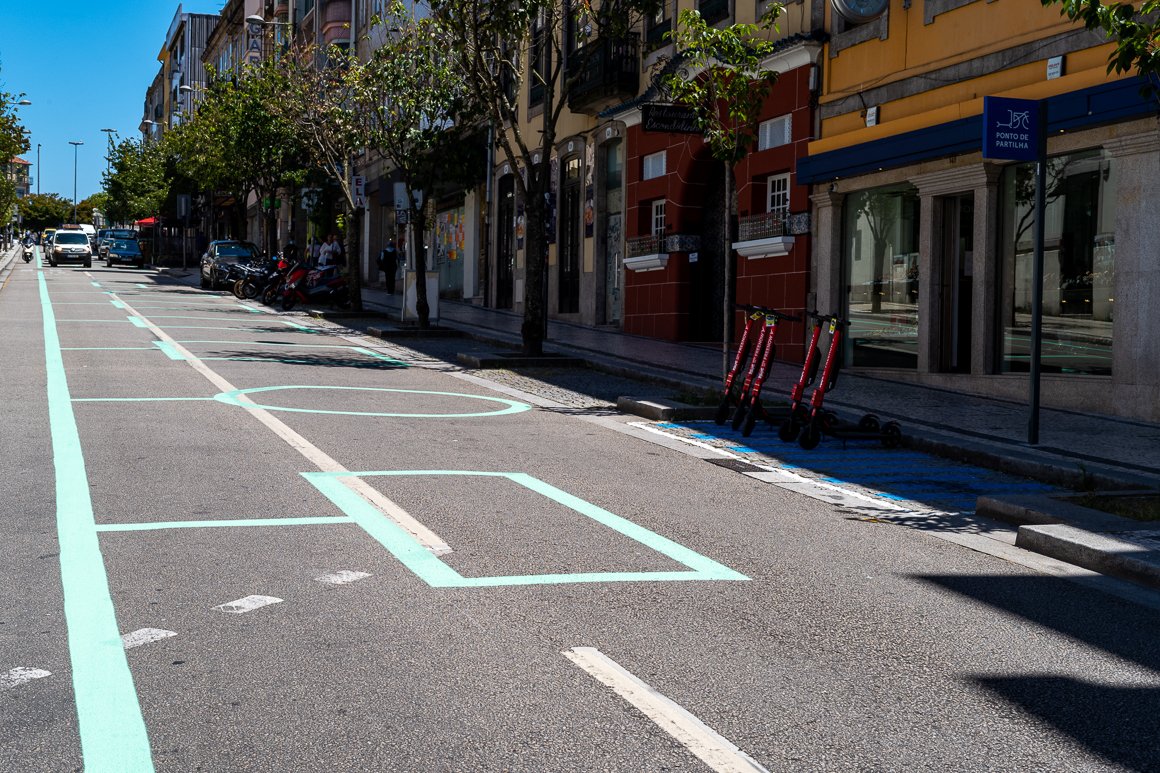 Temporary pedestrian areas over the weekends and new forms of sustainable mobility. See how to move around in Porto
19-06-2020
Starting tomorrow, 20th June, there will be sixteen streets in Porto Downtown area and Porto Historic centre that will be transformed into temporary pedestrian areas, between 8am on Saturdays and 8pm on Sundays. 
This municipal measure is part of a plan both to restore public space and boost a new leisure and shopping experience in town, as a result of the resuming of the economic activity in the city.
In addition, under the framework to rebuild a sustainable economy, this measure is aimed at encouraging citizens to practising a more conscious mobility in the city, more car free and turned to the choice of more soft mode of transports to move around in the city.
The Municipality has been preparing alternatives to the use of individual means of transport in the urban milieu, namely encouraging the choice of soft modes of transport, the enhancement and improvement of bicycle paths.
All this brought about the need to rethink public space, amid a pandemic, when there has to be a balance between reopening the economy and controlling the outbreak of the virus that is entering the world population, which is done by, among other preventive measures, promoting social distancing on the public roads.
Thus, starting on 20th June, several arteries of Porto, namely downtown and in the historic centre, are thus conditioned to motor traffic. Temporary pedestrian areas will also be denominated Coexistence zones, which means that despite car traffic is prohibited, residents are allowed to access their homes and car parks, up to a maximum speed of 20 Km per hour.
Loading and unloading are allowed, but only between 6.30am and 11am, every Saturday and Sunday.
These areas will display new street furniture, which is temporary and detachable, for a better use of the public space. There are coloured marking on the streets' pavements to signal theses new areas.
Temporary pedestrian areas
Between 8am Saturday and 8pm Sunday, these are the following temporary pedestrian areas:
Cedofeita
- Rua de Cedofeita, between Rua de Álvares Cabral and Rua do Breiner;
- Rua do Breiner, between Rua de Cedofeita and Rua do Rosário;
- Rua de Miguel Bombarda, between Rua do Rosário and Rua de Diogo Brandão.
Movida
- Rua de Conde de Vizela, Rua da Fábrica and Rua de Santa Teresa;
- Rua de Avis, between Rua de Santa Teresa and Praça de D. Filipa de Lencastre (south end of the street).
Almada
- Rua do Almada, between Rua do Dr. Ricardo Jorge and Rua de Ramalho Ortigão;
- Rua da Picaria.
Passos Manuel
- Rua de Passos Manuel, Rua do Ateneu Comercial do Porto, and Rua do Dr. António Emílio de Magalhães.
- Passeio das Virtudes and Rua do Dr. Barbosa de Castro.
Caldeireiros
- Rua dos Caldeireiros, between Rua de S. Bento da Vitória and Rua da Vitória.
Avenida Rodrigues de Freitas
- Avenida Rodrigues de Freitas, between Rua de D. João IV and Rua do Duque de Saldanha.
Some of these new temporary pedestrian areas coincide with existing pedestrian areas, as is the case of Rua de Cedofeita, between Rua do Breiner and Praça de Carlos Alberto, which is already pedestrian.
It is worth highlighting that notwithstanding the permission to access inside temporary pedestrian areas, parking is not allowed.
New forms of sustainable mobility
Alongside the municipal plan to regain public space, there is a pilot project of 88 areas for the sharing of soft mobility means of transport. These will run till 30th September, in an extended timetable, between 6am and 1am. Besides e-scooters, these areas will provide e-bikes.
The city of Porto is offering a growing number of new ways to get around, all of which are alternatives to single-occupancy vehicles.
This operation is ensured by the three licensed operators in Porto.