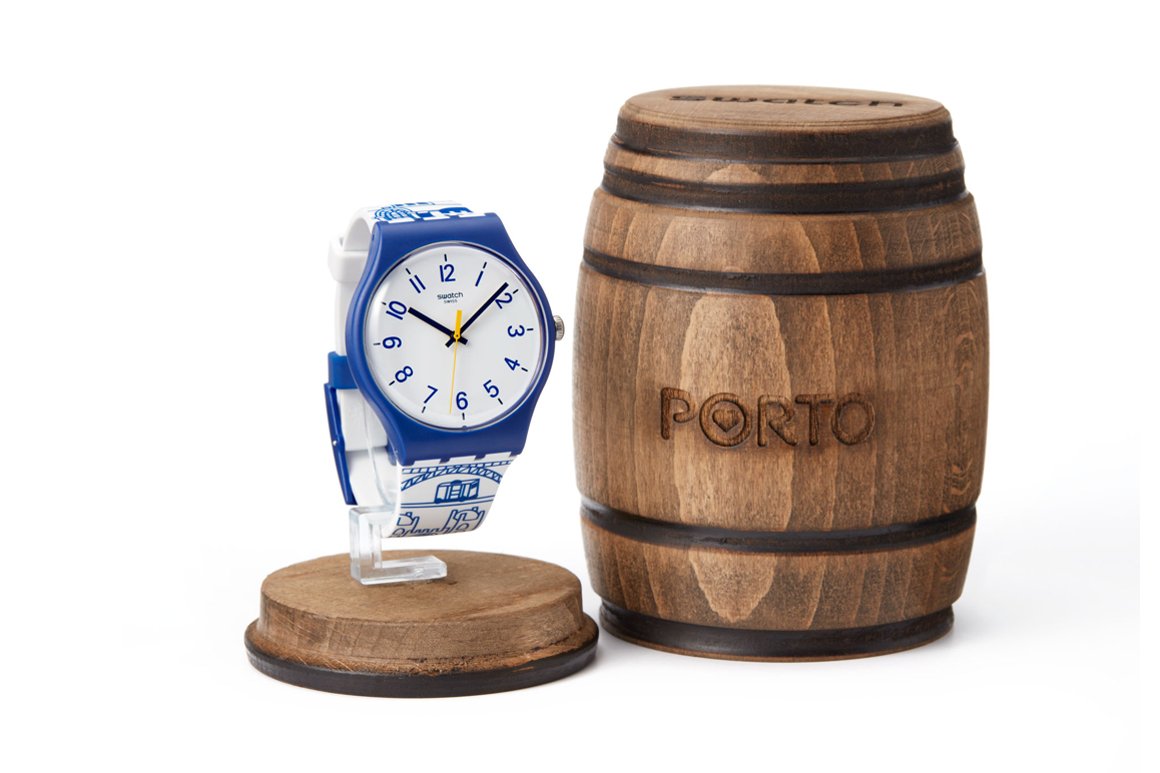 Swiss watchmaker launches Porto Special Edition
04-12-2019
The Swiss watchmaker founded in 1983 by Nicolas Hayek, Swatch pays tribute to the Invicta with the launch of a new edition totally devoted to Porto's monuments and icons.
The Porto Special Edition features a blue plastic bracelet and it depicts the Clérigos Tower, Sé, the Ribeira, the São João rubber hammer, Port wine, the iconic Francesinha or even the emblematic Rabelo Boat.
The offset design on the back of each bracelet includes the wording "Cidade Invicta".
Moreover, there is another Porto edition, limited to 185 watches, in which the predominant colour is white, with blue drawings; this limited edition is presented in a Porto Wine cask.