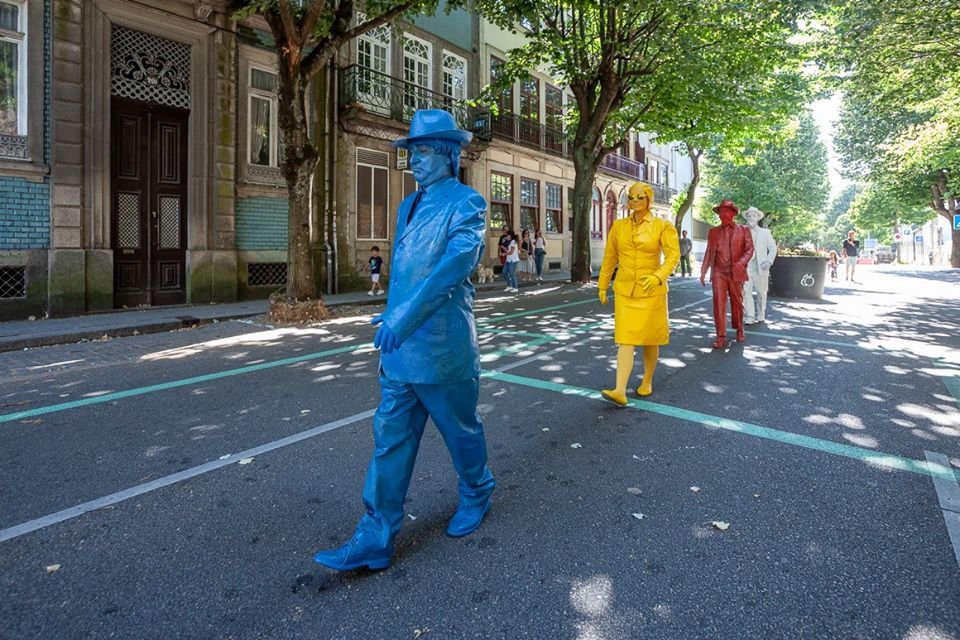 Sunday guided tours will give you that gem opportunity to rediscover the city streets
30-07-2020
City tours are always relaxing journeys that provide the necessary understanding of how a city works. From 2nd August till 13th September, the Municipality of Porto, via Ágora and in partnership with Portoalities, leads the way through streets in Porto to let you in remarkable facts and trivia. 
These free tours, christened with the telling name ""À descoberta da minha rua", something like "Discovering my street", are scheduled for this silly season that offers journeys every Sunday mornings, from 10am to 12 noon.
It will make you look at the city afresh in a time when spiritual and physical healing are most needed. What's more, this initiative by Porto City Hall provides free tours to some of the most iconic areas in town, sharing some fun facts that you might not be aware of.
The first walk happens on 2nd August and the motto is "From the Liberalism to the Republic: a time travel through the Avenida Rodrigues de Freitas" and the rendezvous point is at the bandstand of the Garden of São Lázaro, all the way till Soares dos Reis plaza, next to the entrance to the cemetery of Prado do Repouso.
The tours are promoted by the municipal company Ágora, in partnership with the blog Portoalities, and participation is free. The last tour happens on 13th September and are designed for all age groups.
The tours comply with all the Covid-19 preventive measures, as issued by the Health Authorities and the use of face masks and social distancing of two metres is mandatory for the duration of the excursion.
Participants to the tours are accepted to the total of 19 people, and those interest should send an email to sara@portoalities.com, stating both full name and birth date.
2nd Aug
: Avenida Rodrigues de Freitas
9th Aug
: Rua de Cedofeita e Rua do Breyner
16th Aug
: Rua do Almada e Rua da Picaria
23rd Aug
: Rua de Passos Manuel
30th Aug
: Rua de Miguel Bombarda
13th Aug
: Passeio das Virtudes e Rua Doutor Barbosa Castro