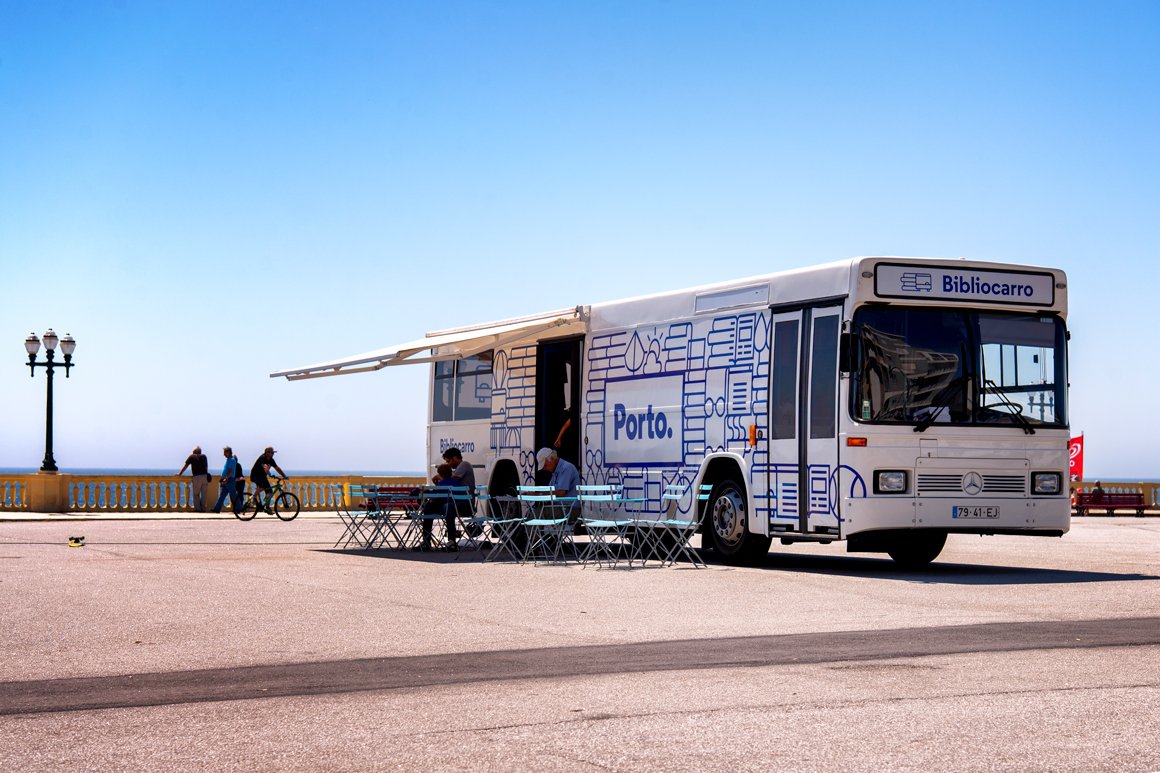 Mobile library goes to the rescue of enthusiastic readers at the beaches! Fear not!
16-07-2019
During the month of July, the "bibliocarro", a mobile book vehicle that lends books, magazines and newspapers to those enjoying a day at the beach, is parked by the Praia do Molhe and runs as a beach library. 
Operating hours are from Monday to Friday, from 9.30am till 5pm.
It is managed as a simple lending system, where books, newspapers, magazines, music, multimedia products and internet service are made available to beach vacationers.
In addition, there are guided activities such as "Hora do Conto" ["Tale Time", free translation], workshops, games, and theatre just to mention a few. Some of these activities require previous registration within the summer programming of "
Verão a Valer
" at the Municipal Libraries in Porto.
The "Bibliocarro" is a decentralized municipal service of home Reading, targeted at children and youth and operates in the city school institutions that do not have a School Library.
Outside the school term, it travels through parks, gardens and beaches to serve the population at large.
"That's the thing about books. They let you travel without moving your feet" - Jhumpa Lahiri