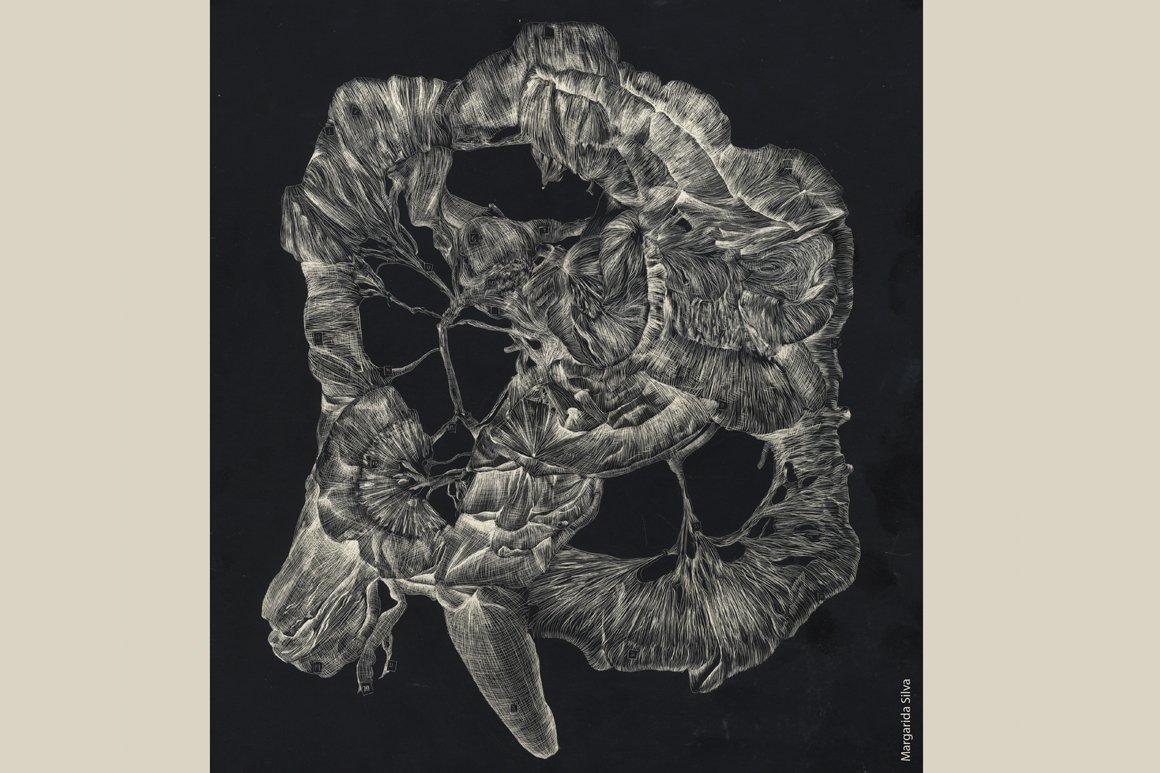 How to draw human anatomy? The Rectory shows how
13-08-2019
The exhibit "Corpo Transparente - Desenho no Museu Anatómico", which translates "Transparent Body - Design in the Anatomical Museum" is on display at the Rectory of the University of Porto. Entrance is free.
This exhibition is the result of a pedagogical experience between the Faculty of Fine Arts of the University of Porto (FBAUP) and the Abel Salazar Biomedical Sciences Institute (ICBAS), which started six years ago and revolves around drawing in an Anatomy Museum.
This project included students from the field of Drawing of the Degree in Visual Arts and Communication Design in a context that is traditionally reserved for the anatomical act.
This exhibit showcases the result of these last six years of partnership and is open to the public till 31 August 2019 at the Rectory of the University of Porto.