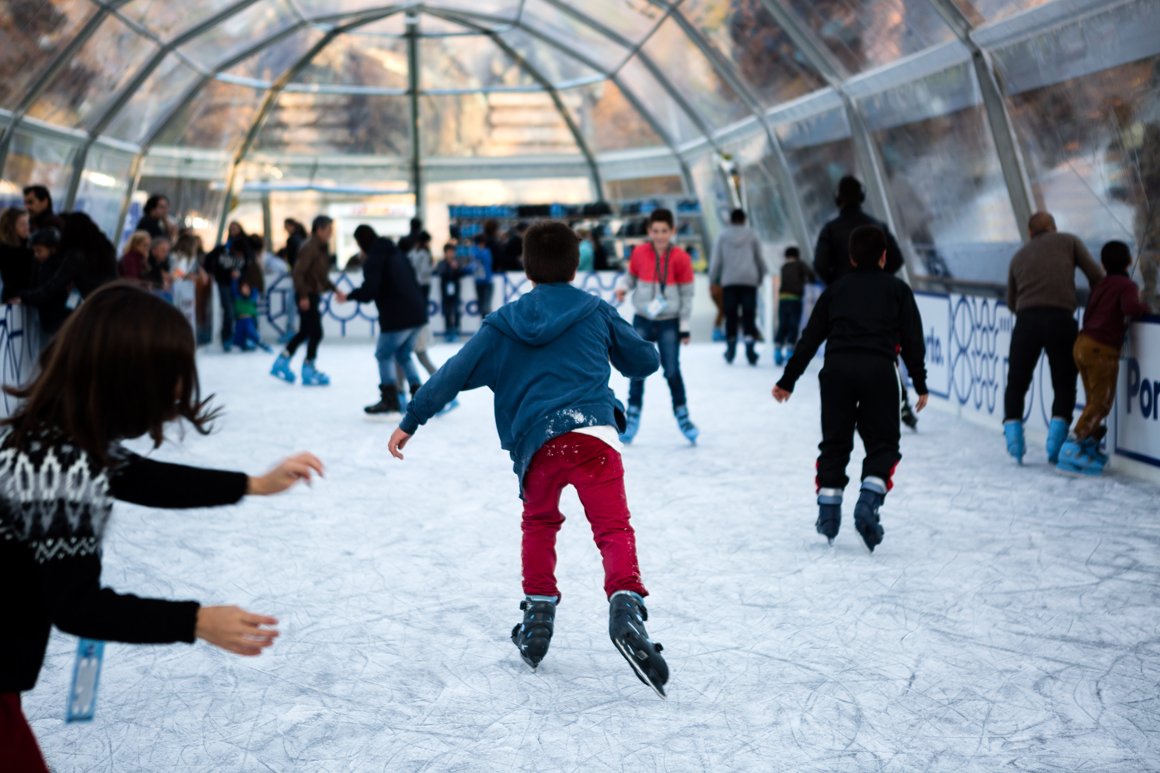 Everyone is invited to be jolly at the ice-rinks in Porto
22-11-2019
Do you know what? Christmas is just around the corner and if tradition is your thing, ice-skating is a must-do. What could be more fun than gliding like swans on ice?
The city will have two active natural ice rinks: from 30th November to 12th January, one in Mouzinho de Albuquerque Square (aka Rotunda da Boavista) and another in Praça D. João I.
The Praça de D. João I natural ice-rink opens at 10am and the one at "Rotunda da Boavista" opens at 11am. To mark the opening, the 1st December ice skating and gliding is free during the morning hours till 1pm. Later that day, at 4pm, the performance "Magic on Ice" will delight crowds and it is access free.
In the Rotunda da Boavista, the ice rink is part of the Fantasy square, with ice ramps, merry-go-rounds, magic train, traditional games, mini Ferris wheel and even Santa Claus ?Home.
The ice skating rinks will open at 4pm. The rinks are located at D. João I Square and at the Boavista Roundabout, where the Fantasy Square will bring a fairy-tale quality to Porto in this holiday season.
Porto officially opens the festive season on 30th November, switching on the Christmas lighting and the Christmas tree at 6pm, at Avenida dos Aliados. The holidays begin with a fireworks display at Aliados and a concert and with the opening of the ice skating rinks as well.
Ice rink at Praça de D. João I
- From Sunday to Thursday: 10am-11pm
- Friday and Saturday: 10am-01am
- 24th December: 10am-6pm
- 25th December: 3pm-7pm
- 31st December and 1st January: 10am-02am
Ice rinks at rotunda Boavista
- Sunday: 10am-10pm
- From Monday to Thursday: 11am-10pm
- Friday to Saturday: 11am-11pm
- 24th and 31st December: 10am-4pm
- 25th December and 1st January: 2.30pm-7pm
    - 20 minutes: 3.5 euros
    - 60 minutes: 6 euros