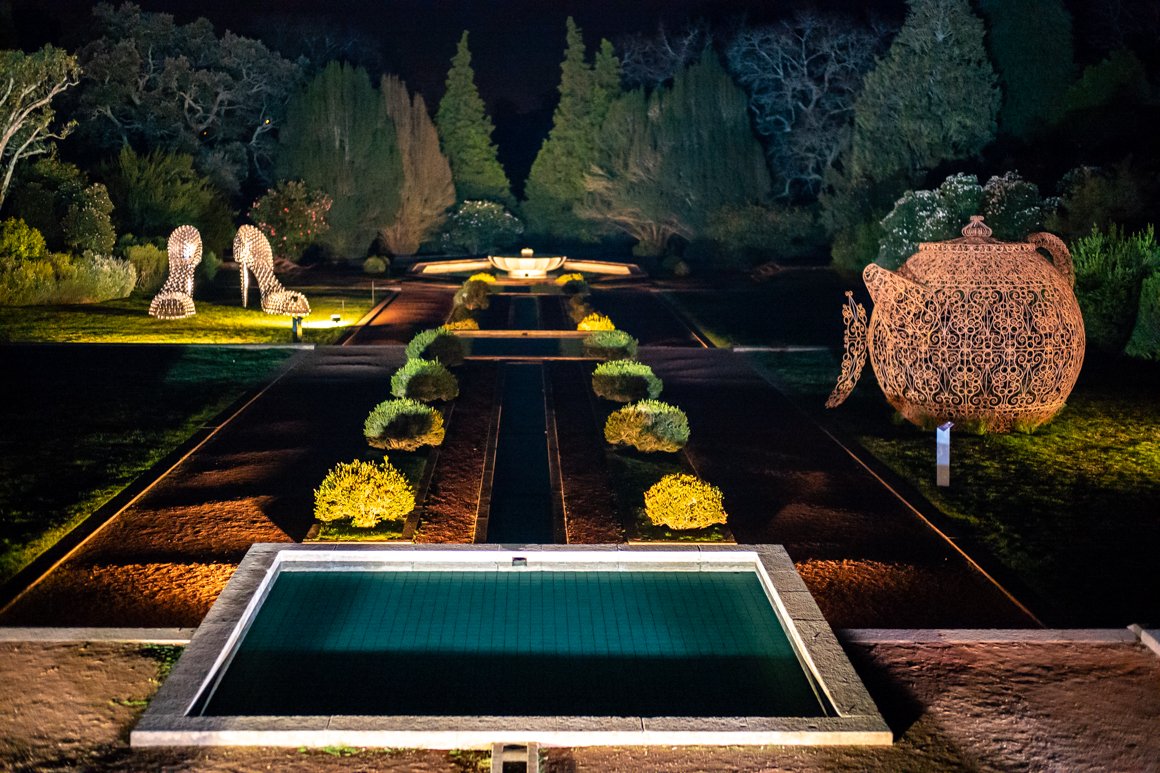 A door into the light at Serralves with "Há Luz no Parque" event
17-07-2019
The Serralves Foundation will once again bring light to night this summer season, every Thursday, as the project "Há luz no Parque" ["There is light in the Park"] invites to night-time trips starting 18 July till 19 September.
The inauguration presents the concert by "Danças Ocultas", with Artur Fernandes, Filipe Cal, Filipe Cardoso and Francisco Miguel, a quartet that also celebrates its 30th anniversary, on 18th July, at 9.30pm.
The 5th edition of "There is Light in the Park" (Há Luz no Parque) initiative is a special moment in the Serralves Foundation Programming as it is included in the celebration of the 30th anniversary of the Foundation.
Architect and light designer, Rita Mier guides participants in an event that "orients, contemplates, interacts, relaxes, provokes and educates".
Serralves Park features installations of light, which extend to the lighting of the House, and enable visitors to visit or revisit paths, trees, iconic objets d'art, which are illuminated and thus transform the nocturnal scenario into a unique experience.
The public is invited to get to know Serralves Park nightlife, with pedagogical and leisure activities, organised by the Educational Serralves Services.
There is also the opportunity to tour the Park at night or join guided tours as well. Other activities are also available such as night photography workshops and biodiversity nocturnal exploring sessions, supervised by researchers of the Centre of Investigation of Biodiversity and Genetic Resources (CIBIO-InBIO) of the University of Porto.
Click
here
for further information.