Education
U.Porto academic courses on show between 27 and 29 May take to the online format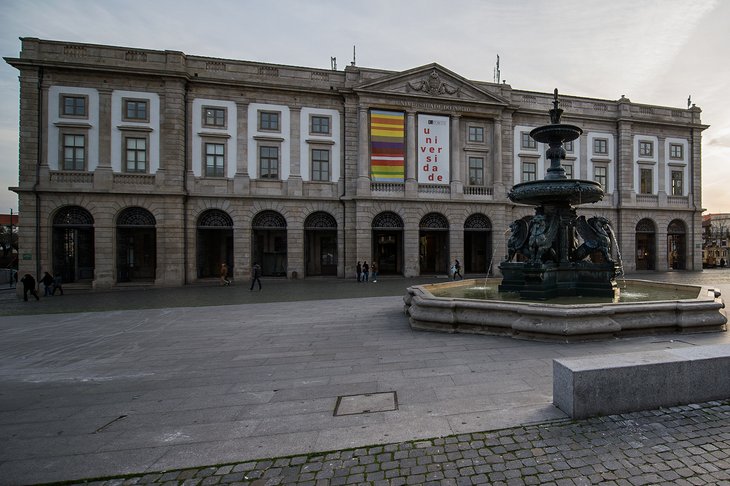 Last year's U. Porto academic programme Show (Mostra) had to be cancelled due to the pandemic. This year, although following Covid-19 preventive measures, the Mostra is back in a special format. Between 27 and 29 May, the Mostra will take place in an online format, which can be really gratifying not only for wannabe graduates but also for the entire family.
For three days, faculties, research centres and other services at the UP will take to the online format, with the goal of making the academic paths known to the community. There are several stands that can be virtually visited, just a few clicks away, and participants – pre-college students and respective families, professors and school psychologists, among other – will attend the lecture on vocational guidance and clarifications on the courses.
Visitors to thevirtual Show will also have the opportunity to network with university students and professors of each course, via chat, between 10 am and 6 pm. The Show will also provide booklets, photos and videos that are available for downloading at the platform.
The Mostra da Universidade do Porto (Show of the University of Porto) was first held in 2003, and it is the perfect way for pre-college students and respective families to clarify doubts and get the needed explanation on the required courses.
Previous editions were held in several locations in the city, namely at the Super Bock Arena - Pavilhão Rosa Mota, which hosted 11 of the 17 editions already carried out. In 2019, circa 20 thousand people participated in the event, which was held in a gigantic screen set up in Largo Amor de Perdição, next to the Jardim da Cordoaria.
The participation in the Mostra da U.Porto 2021 is free, but it is necessary to submit a prior registration.
+Info