Education
University of Porto is among the World's Top Universities, again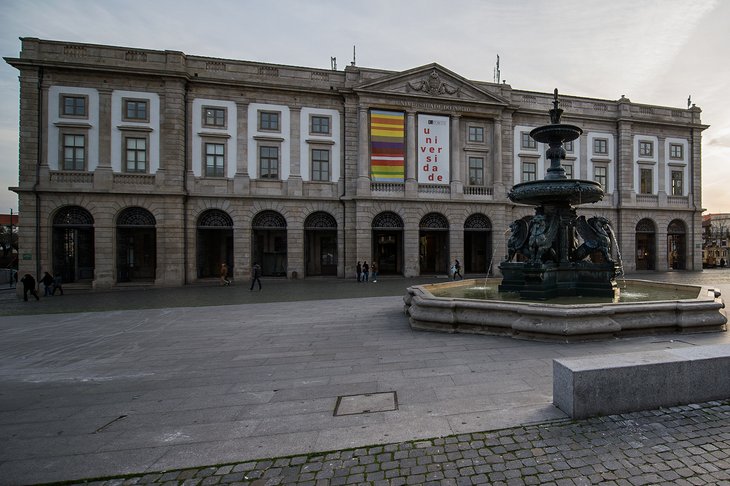 The QS World University Rankings by Subject latest edition spotlights the University of Porto among the top 400 Best Universities in the world in 25 out of the 51 study areas assessed. The highlight is the enhancement of UP in the World Top 100 in Architecture, Sports, Civil Engineering, and a debut area is Management Information ranking at the 49th position. This year's edition also marks the return of Psychology and Sociology to the elite ranking positions, according to the UP news release.
"The University ranks between the 101 and 150 best in the areas of Mechanical and Chemistry Engineering; among the 151 and the 200 best in Agriculture, Art and Design, Environmental Sciences, Education, Power Engineering, Pharmacy and Pharmacology; among the 201 and the 250 best in Materials Science, Biological Sciences, Modern Languages and Chemistry; among the 251 and 300 best in Computer Science, Finance and Medicine; also among the 350 Best in Economy, Management and Math; and in the Top 400 in Physics and Astronomy", the University's news release states.
De acordo com os dados, a Universidade do Porto surge em 178.º lugar, a nível mundial, na área de Engenharia e Tecnologia, sendo esta a área de conhecimento em que mais se destaca. Seguem-se as Ciências da Vida e Medicina (248.ª posição), Artes e Humanidades (284), Ciências Naturais and Management (316).
According to Quacquarelli Symonds (QS), the University of Porto ranks among the best in Engineering and Technology (178), Life Sciences and Medicine (248), Arts and Humanities - now ranks 284 (in 2019 it was 311), Natural Sciences - now rank 316 (in 2019 it ranked 355), and Social Sciences and Management – 316.
The rankings are based on four key pillars: research, teaching, employability, and internationalization. Also, methodology is built on the following indicators: academic reputation, employer reputation, faculty/student ratio, citations per faculty, international faculty and international students, as well as bibliometric index from the Scopus/Elsevier database.
Quacquarelli Symonds- QS, has been producing authoritative, independent and global rankings since 2004 and continues to be the leader on higher education institutions ranking and evaluation all around the globe.
The QS World University Rankings by Subject distinguishes the world's top universities in several domains, covering 46 subjects. It also includes five rankings for broad subject areas: Arts & Humanities, Engineering & Technology, Life Sciences & Medicine, Natural Sciences and Social Sciences & Management.