Education
University of Porto ranked among the best 300 in the world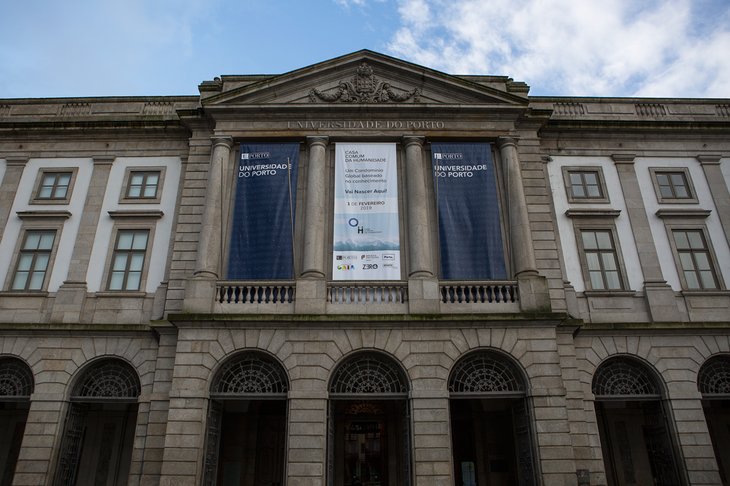 The University of Porto (U.Porto) has once again been ranked among the best 300 universities of the world in the 2023 edition of the prestigious Academic Ranking of World Universities (ARWU 2023), known as the "Shanghai ranking".
This year's edition of the ranking was devised by the Shanghai Ranking Consultancy, having evaluated a total of 2500 higher education institutions from all over the world, according to their performance in respects to the quality of its educations, the teaching staff, the scientific production, and production per capita.
Generally speaking, the U.Porto has maintained a similar performance compared to the 2022 edition of the ranking. Great emphasis goes to the 44,1 score in respect of the number of articles indexed to the Science Citation Index-Expanded e Social Science Citation Index 2022 of Web of Science, which places the university in the 150 best worldwide in this specific indicator.
According to this assessment, U.Porto has several areas of reference, such as Food Science and Technology (15th place), Veterinary (76-100), Biomedical Engineering (101-150), Pharmacy and Pharmaceutical Sciences (101-150) and Ecology (151-200).
Included in the Shanghai ranking since 2007, U.Porto had only been able, until 2022, to reach the 301 to 400 places, a position which it kept for 11 years straight, from 2011 to 2021. It was able to reach its best place ever last year, having ranked among the 300 best universities.
Nationally speaking, Portugal has once again placed 6 universities in this ranking, the Porto and Lisbon universities being the best ranked as the only ones that are part of the 300 best in the world.
The University of Aveiro, the University of Coimbra and the University of Minho are placed between the 401 and 500 places, and the Nova University Lisbon goes down to the 601-700 best in the world.
Globally, the United States dominate the list and, for the 21st year in a row, Harvard University leads the ranking. As in last year's edition, the first ten positions are occupied by Anglo-Saxon universities – eight are North-American (Harvard, Stanford, MIT, Berkeley, Princeton, Columbia, CalTech, Chicago) and two are British (Cambridge, Oxford).