Culture
This is good news: the cycle Quintas de Leitura resumes the in-person format today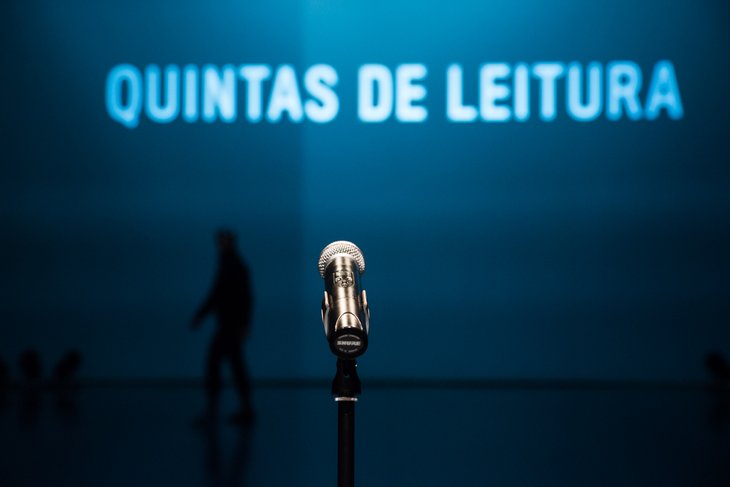 It's been 20 years that the poetic initiative Quintas de Leitura marks its comeback to the in-person format, with a session at the auditorium of Porto Municipal Theatre, Campo Alegre, at 7.30 pm. Tickets purchased for the postponed session last January are valid.
This will be the 20th anniversary of the cycle Quintas de Leitura and 20 authors will gather to state their views on this initiative, recalling many of the past sessions, namely Cirila Bossuet, Joana Mesquita, Teresa Arcanjo, António Capelo and José Anjos.
One of the most iconic poems by Mário Cesariny – You Are Welcome to Elsinore – sets the tone for this comeback session in an in-person format, themed "Há palavras acesas como barcos" ["There are lit words as boats", free translation).
Luís Osório will open the initiative, and Alex Gozblau provides the visuals of the session, which focus on the liberating power of words. The evening atmosphere will be complete with the sound by Best Youth, "one of the most versatile and gripping bands of the Portuguese scene", reads the statement by the organisation. Catarina Salinas and Ed Rocha Gonçalves take to the stage to inspire happy feelings and musician and songwriter B Fachada delivers the tone of the season.
The motto of the organisation is "Entre nós e as palavras, o nosso dever falar", aka "Between us and words, our duty is to spell it out", (free translation), which has been the guiding principle of Quintas de Leitura in the past 20 years", as stated by the organisation.
The session "Há palavras acesas como barcos" was previously scheduled for 28 January 2021. Tickets purchased then are also valid for this in-person session.
The session kicks of at 7.30 pm. Those who do not have the opportunity to attend, can watch it online, as it will be available starting at 5 pm on 18 July, until 23.59 minutes, on 19 July.
Tickets for the session at Campo Alegre cost nine euros. The digital version implies payment of 3.5 euros. For more information, contact the ticket office of Porto Municipal Theatre via the bilheteira.tmp@agoraporto.pt or the phone number 226 063 000.