Urban Planning
The National Architecture Award of Spain 2019 was granted to Siza Vieira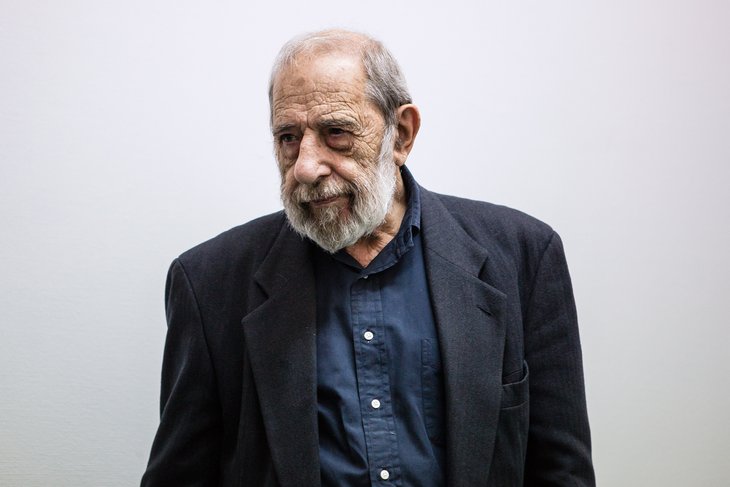 Álvaro Siza, 86 years old, one of the most decorated architects in the world, has just been honoured with the National Architecture Award of Spain 2019, in Spanish the "Premio Nacional de Arquitectura de España", for outstanding work in his field. The award is granted by the Government of Spain, on an annual basis.
The Minister of Development, José Luís Ábalos, announced it on his Twitter account: "I have just announced that Álvaro Siza was granted the National Architecture Award of Spain 2019. A Portuguese architect renowned worldwide, who has contributed significantly to Spanish architecture and cities".
The decision to award the 2019 National Architecture Award of Spain to Siza Vieira was taken by the jury during the II International Congress " Art, City and Landscape", ["Arte, Cidade e Paisagem"], which is running till today in the Spanish city of Cuenca, and whose invited country is Portugal.
Siza Vieira, Professor Emeritus of the Faculty of Architecture of Porto University- FAUP, has studied Architecture at the Higher School of Fine Arts in Porto (ESBAP) from 1949 to 1955.
He won the Pritzker Prize in 1992, the Mies van der Rohe prize in 1988, the national Architecture Proze in 1993, the Alvar Aalto Medal in 1998, the Royal Institute of British Architects Gold Medal in 2009), the Golden Lion Award at the Venice Biennial, in 2002 for best project and the Golden Career Lion in 2012, and more recently, Siza Vieira was granted the Grã-Cruz da Ordem da Instrução Pública [Grand-Cross of the Public Instruction) in 2017 and the Merit Medal by the University of Porto in 2018.
He is the author of many renowned projects worldwide. In the city of Porto, Siza Vieira designed the Serralves Contemporary Art Museum, The FAUP Building and the Bairro da Bouça, whose exhibit "Neighbourhood" was featured in Venice.
It is worth highlighting that the Serralves Museum hosts the exhibition "in/disciplina" devoted to the life and work of Siza Vieira, from 19th September until 2nd February 2020. It comprises over 400 sketches and 30 projects signed by the architect from when he was a student to present time.
The National Architecture Award of Spain was first given in 1932, then it had a hiatus on account of the Civil War, and resumed in 1944. However, the award is not granted every year.
Even if the prize was established to honour a particular work, since 2001 it has been awarded to an architect for the entirety of his/her work.