Society
The brightest minds are from the University of Porto, according to the European Innovation Academy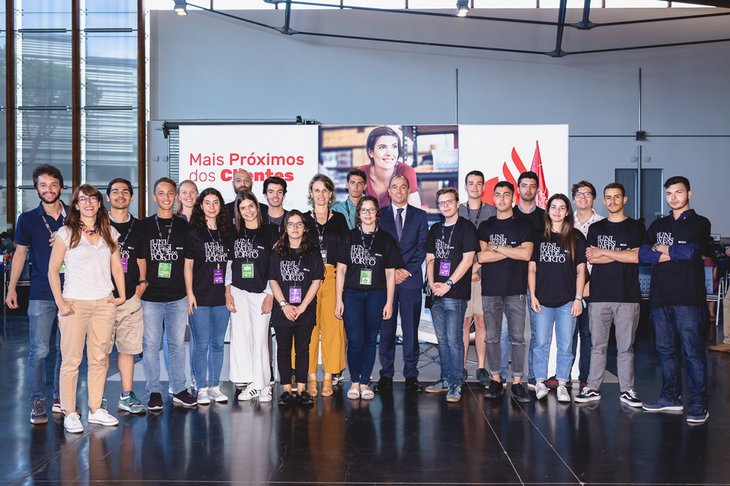 Students of the University of Porto are in the top ten winning projects granted by the Innovation Academy, the world's leading entrepreneurship summer programs for students.
The European Innovation Academy organised a three week programme in Portugal, Cascais from 14 July till 2 August and the top ten ideas includes three ideas and projects of the University of Porto.
The educational programmes were developed through joint partnerships with professionals from the world's top institutions, namely Stanford University, U.C. Berkeley, and Google.
Students are immersed in a multicultural ecosystem of over 15,000 alumni and faculty hailing from more than eighty-five countries, to accelerate business ideas and projects.
The last day of the programme, the jury awarded 10 wining ideas and three of those were granted to students of the University of Porto.
Daniel Cardoso, from the Faculty of Law of the University of Porto presented the GroupPay business model, an app for group payments, which allows fixing an amount of money and each element of a group pays his/her share by using a virtual card. That card is used in a single payment. 
"Enough reminding our friends to pay us what they owe us or queuing to pay", Daniel highlighted, adding that "this is a rather challenging experience" and the "learn by doing" method was most welcomed".
Rodrigo Valdoleiros, Dentistry student at the Faculty of Dental Medicine of the University of Porto also shares this view, pinpointing that "each element is a relevant part of the team, as whole". Valdoleiros featured Biotimix, which is a device that allows to recreate organs through 3D printing, the aim being reducing the rejection rate.
"Our vision is to reduce or trying to eliminate the donor's list. We are talking of a 3D printing using the patient cells so that they can naturally adjust to his/her organism.
And the faculty of Fine Arts of the University of Porto has presented the SafeSeat, an infant's chair for bikes, equipped with a safety airbag, which is activates if a fall occurs.
Renata Zampollo describes this experience as "stimulating, tiring and extremely gratifying", and the "best thing was team work".
This idea was granted a launching campaign and a provisional patent application.
Altogether, 24 students of the University of Porto have participated in the 2019 Summer School international, and had the opportunity to lean from the best Silicon Valley, Berkeley, or Google experts.
"It is with extreme satisfaction that we are, once again, joining the European Innovation Academy, with the support of Santander Universidades. Following three weeks of intensive team work and workshops, we are proud to conclude that the ideas from students of the university of Porto are among the top ten, as the most promising ideas", declared Hélder Vasconcelos, vice-rector of U.Porto for Company, innovation and entrepreneurship".