Mobility
TAAG resumes connection to Porto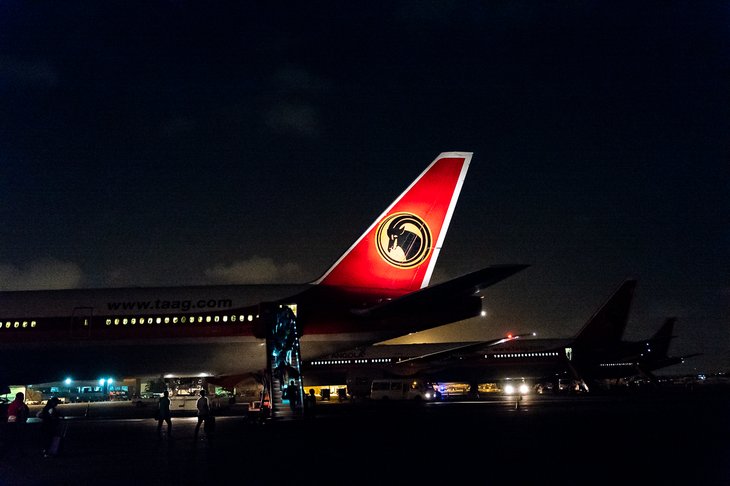 TAAG – Linhas Aéreas de Angola will resume the connection to Porto, from June 30, with a new itinerary. The announcement was made by the director of Sales and distribution of the Angolan company. "We will resume the connection with Porto, with a connection to Madrid, in Spain. It is no longer a direct flight and becomes Luanda – Madrid – Porto – Luanda", revealed António Mutondo, in an interview with the Angolan news agency (ANGOP).
From 30 June, there will be two weekly connections to Porto, with a stopover in Madrid, on Thursday and Sunday. "The Luanda -Madrid section will be operated by TAAG and the Madrid-Porto section by Iberia airline, in light of the protocol signed with TAAG", the Angolan National Airline confirmed in a statement this Monday.
It is recalled that the Angolan airline suspended all flights it had with the city of Porto in March 2020 due to the increase, at the beginning of the pandemic, of the number of patients with the new coronavirus in the North region.
António Mutondo revealed that the increase in flights in airline's IATA summer schedule "it is part of the operational strategy of the trade balance recovery program, technically paralyzed since 2020, due to the pandemic".
With the reinforcement of flights, reopening and creation of new routes, TAAG hopes to have its entire fleet working again this year, which should happen at the beginning of the second half of the year. It Currently offers 14 domestic and 10 internationals destinations.
EasyJet inaugurated route to Prague
Meanwhile, easyJet inaugurated the route between Porto and the capital of the Czech Republic, Prague, with two weekly flights: on Wednesdays and Saturdays. This operation by the British low-cost airline runs until October 29. "We are very happy to announce the start of operation of this new route. As we have been mentioning, we are attentive to the opportunities and increasingly seek to satisfy the needs of our customers, whether for city or beach destinations", underlined José Lopes general director of easyJet Portugal, quoted in a statement.
"Through these movements, easyJet reinforces its commitment at a national level, contributing to tourism and consequently to the country's economic recovery", adds José Lopes.
It is Recalled that easyJet began operating in Porto in 2007 and, in 2015, opened a base at the Francisco Sá Carneiro Airport, starting the domestic routes the following year. Until now, it has already transported more than 14 million passengers, and now has 23 connections to European airports in around eight countries, reinforcing its position as the second largest airline in the region.