Tourism
Search for Porto's authentic origins by visiting the most thrilling viewpoints ever in town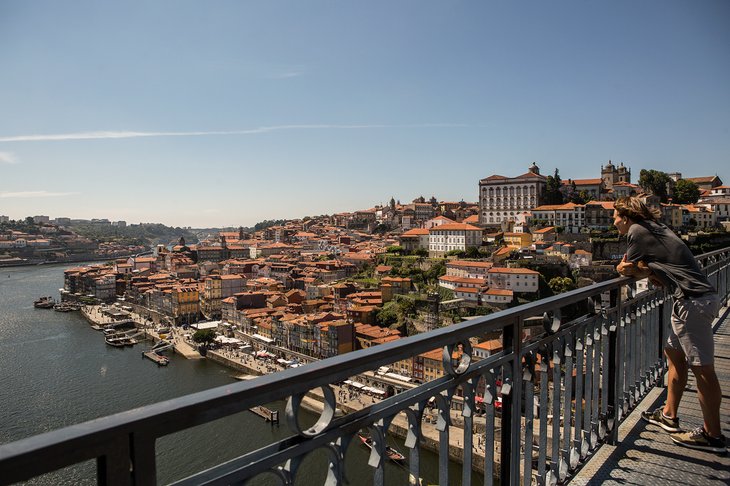 Discover the most magnificent details of Porto's landscape through the lenses of the several viewpoints in the city. The new Porto City Hall promotional video offers 24 breath-taking overviews of the Invicta. Let your eyes have it.
The latest Porto City Hall promotional video invites to embark on a journey by land, sea, air and river, unveiling the authentic origins of the Invicta' s heritage, culture and history, through surprising and, often times, iconic landmark belvederes.
Forget not some of the most secret or least known viewpoints such as the viewpoint of the Parque das Águas, the Elevador da Lada and the Bandeirinha da Saúde, which will take your breath away with the reenergising scenery.
Those who feel more daring, the challenge is to climb the higher I some of the city's viewpoints and enjoy a full 360 degree view of the city and the river Douro; the example being the dome of the Super Bock Arena – Pavilhão Rosa Mota, in the Gardens of the Palácio de Cristal, or the Torre dos Clérigos or even the Torre da Igreja da Senhora da Conceição, in the Marquês area.
Always bear in mind that heading to a viewpoint means that you'll encounter alternative dimensions of wellness and will also come back rooted in authenticity as regards our natural link with nature. The goal is to reach the true body and mind connection point.
This wellness mood can extend to the landscape sceneries of the city such as appreciating sunset glimmering in the waters of the river Douro, a true spectacle to watch from the viewpoint of the Jardim do Passeio das Virtudes.
The roadmap viewpoints include the Ribeira do Porto, the Terreiro da Sé, the Ponte Luiz I, and some of the point's that invite to (re)discover the city and its architectural features.
The video "Miradouros do Porto" integrates the set of 22 promotional videos that the municipality is launching to promote the city's potential among different audiences.