Politics
Rui Moreira affirms that a "real decentralisation is needed", during the Eurocities conference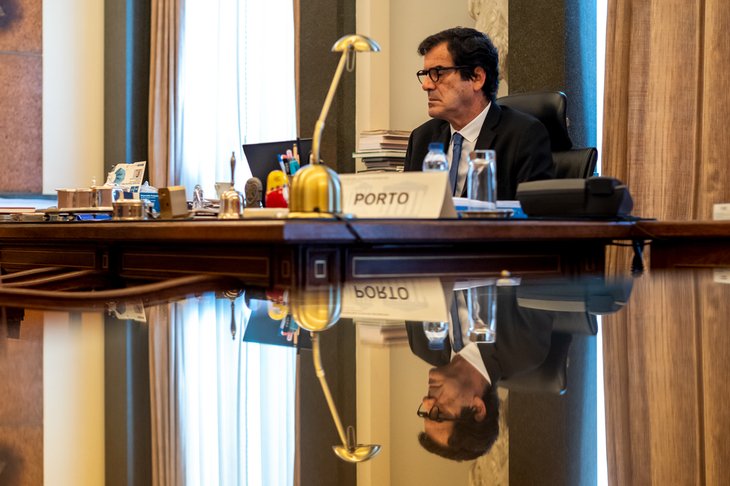 The Cities Social Summit Conference, themed "Delivering social rights and supporting an inclusive recovery", is being held today in an online format, with the participation of the Mayor of Porto, Rui Moreira in the first speakers' panel. Rui Moreira explained that the Portuguese Government is still too dominated by centralism as regards the drafting of the Recovery and Resilience Plan (RRP), and enhanced the need to achieve a "real" decentralisation.
Paris, Barcelona, Munich, Florence, Rotherham, Glasgow, Vienna and Braga were the other cities represented in the debate, which included members of the European Parliament and the European Commission.
In his intervention, Mayor Rui Moreira stressed the role of the cities in the recovery process amid the health and economic crisis, regretted that the government policies to answer the crisis have been centralised and spoke of the need to reshape the supply chains and prepare the market labour for the digital transformation; Rui Moreira also enhanced the significance of cities providing public transport as "we cannot fight private transport without providing affordable public transport", as explained Rui Moreira. "This would be the way to promote a stronger social cohesion".
"When we look at the Government's policies and our Government, actions have not been, unfortunately, an exception, as they view situations and solutions for the country as a whole, but when they look at the cities, they see them as fire Brigades", furthered Rui Moreira.
"During the crisis, we have seen that the supply chains are vulnerable. We need to reshape them and cities have an opportunity to intervene in the process", added the Mayor of Porto, also stating that "what we need is a sort of decentralization of nations to cities".
"This is a political issue. The European Union and the European Parliament want to do it and cities want to do it, but national governments are in the middle and are resisting", Rui Moreira affirmed.
The Mayor believes that this opposition is connected to the fear Governments have of losing sovereignty regarding local authorities, but truth to the matter is – and all participants have acknowledged that – "cities are closer to the citizens".
Besides Porto, also the Mayors of Barcelona and Munich, Rotterdam and Braga, as well as the Leader of the Glasgow City Council reclaimed more competences and resources from the respective governments and from the European Union to build on the progress already achieved.