Culture
Ribeira do Porto elected as one of the treasures of European Film Culture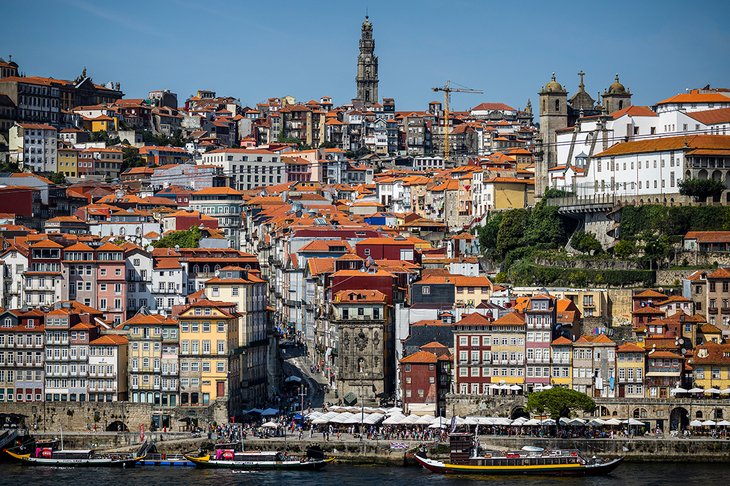 Ribeira do Porto was elected as one of the treasures of European Film Culture, for its historical value "that needs to be maintained and protected". The choice to include that area of the Porto's historical centre in the list of Treasures of European Film Culture was made by the European Film Academy.
In an interview for TSF, the Mayor of Porto expressed his "great satisfaction". "For many years, there has been a great commitment ever since Ribeira do Porto became a part of the Cultural Heritage of Humanity. There is a great effort of rehabilitation, maintaining the original design of Ribeira with its bridges, its houses, and its people. There is a tangible and intangible heritage that spans several centuries and multiple architectures", said Rui Moreira.
The mayor recalled how some Manoel de Oliveira's films were shot there, such as "Douro, Faina Fluvial" (1931), "Aniki Bobó" (1942) and "O Porto da Minha Infância" (2001). Rui Moreira highlighted the first one, because it "exalts what Ribeira was then. Today it is a little different, we no longer see ships there, but, ultimately, we continue to see the same people, the same houses, and the same bridges. It is perhaps what we, people from Porto, remember most about Manoel de Oliveira".
The initiative – that has distinguished, so far, 35 places in countries such as France, Italy, Spain, United Kingdom, Poland, Iceland, Scotland, Latvia, Hungary, Denmark, Croatia, Germany, Sweden, Greece, Austria, Russia, Ukraine, and Armenia – aims to highlight and protect filming locations of symbolic and historic value for European cinema.
"The European Film Academy is broadening its scope and embracing European cinema from the classics to the contemporary to celebrate the rich and diverse film heritage of Europe. For this, the European Film Academy has set up a new European Film Heritage department. As one of the new department's first activities and in light of this year's 35th European Film Awards, the Academy adds another 22 places to the Treasures of European Film Culture", the organisation explains in a statement.
Ribeira do Porto is the only Portuguese location in the list of Treasures of European Film Culture, joining sites in France, Poland, Spain, United Kingdom, and Latvia.