Tourism
Portugal is Best European Destination for the 4th year running and Porto is World's Leading City Break 2020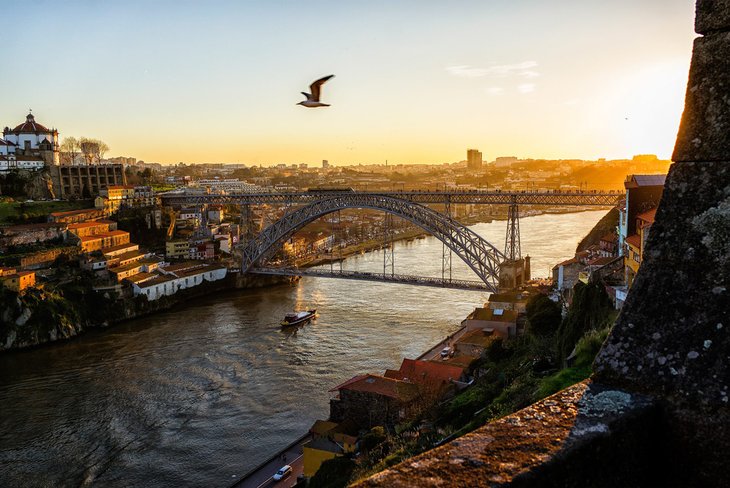 The supreme Tourism Oscars, aka World Travel Awards 2020 state that Portugal is the Best European Destination for the 4th consecutive year and Porto is the World's Leading City Break Destination 2020.
The WTA annual programme is renowned as the most prestigious in the global industry, and each year, the WTA Grand Tour includes a series of regional gala ceremonies to recognise excellence within each continent that conclude in a Grand Final at the end of the year. Each gala ceremony is regarded as a milestone event, attended by the industry's key players and figure heads.
The ceremony was held in a virtual format, owing to the contingency measures under the ongoing pandemic.
Travellers voted for their preferred destination, the one that gave them the "right" chills and a positive and lifelong experience, that is why Porto won, as it is that it place that offers both an urban and rustic atmosphere combined in a city whose origins are cemented with hard work and ingenuity. How many of you can't wait to going back to Porto and feel that your life is more enriched because you have experienced a wonderful place in the world?
Porto was shortlisted among the following nominees:
Amsterdam, Netherlands; Athens, Greece; Belfast, Northern Ireland; Berlin, Germany; Copenhagen, Denmark; Dublin, Ireland; Geneva, Switzerland; Lisbon, Portugal; London, England; Paris, France; Rome, Italy; Saint Petersburg, Russia and Venice, Italy.
It is worth highlighting that Porto City Hall will launch, till the end of 2022, a set of tourism promotional videos to highlight the city's attributes both at national and international levels.
There will be 22 promotional city videos and the first two have already been released, on "Gastronomy and Wines" and "Handicraft". And this, fellow travellers, will provide insight on why Porto is the perfect destination for those wanting to experience sheer city authenticity.
Also, Lisbon was awarded Europe's Leading Cruise Destination 2020 and the Algarve region is, again, Europe's Leading Beach Destination 2020. In total, Portugal was awarded 21 prizes in several categories.
World Travel Awards were established in 1993 to reward and celebrate excellence across the tourism industry, including the sectors of travel and hospitality.
The public worldwide voted to select the winners in the several categories, and registered professional votes were worth double.
+Info