Education
Porto will have 270 more beds for university students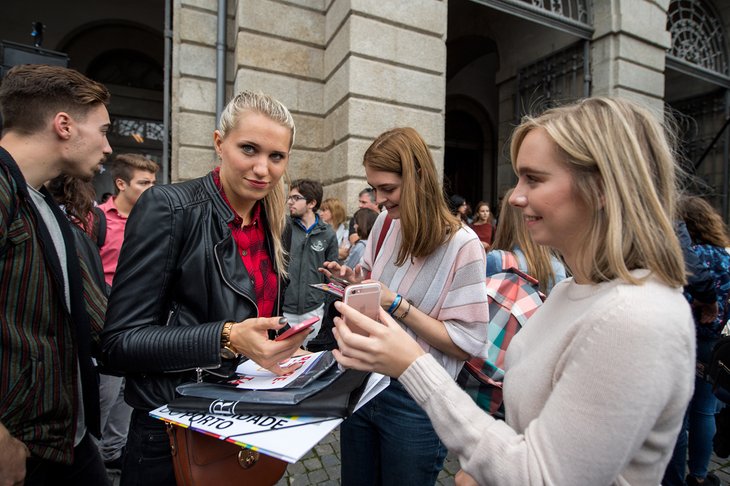 The City and the University of Porto give the go ahead to differentiated projects for three new university student dorms, which will give the city students 270 more beds. The first, in the historic centre, will be operational in the next school year.
In the refurbished facilities of the old Centro Social da Sé, in Rua da Bainharia, a new residence for students will be built. The space, provided and refurbished by the City Hall, will provide around 20 beds for students in the city at the beginning of the next school year.
The agreement has already been done and is part of a pilot project for the shared management of student residences established between the City, the Academic Federation of Porto and the University of Porto.
Municipality and U.Porto evaluate joint application to the PRR for financing of the residences
The City Hall and the University of Porto are also studying joint applications to the Plano de Recuperação e Resiliência (PRR), which will enable the mobilisation of community funds for the joint construction of two more residences in the city: in Morro da Sé (historical centre), where a construction area of 675m2 is foreseen and an investment of around 7 million euros is estimated; and in Monte Pedral (Constituição), where the construction area will be around 5000m2 and the investment between 6 and 6,5 million euros. These structures will allow the accommodation of about two hundred students in areas of the city that have easy access and several public transportation options.
The applications were analysed, earlier this week, at a meeting promoted by Porto Mayor, Rui Moreira, with the rector of the University of Porto, António Sousa Pereira. The meeting, was also attended by the councilwoman for education, Catarina Araújo, the councilman for Urbanism, Pedro Baganha, and the chief of staff Vasco Ribeiro, The U.Porto was also represented by the vice-rector, José Castro lopes, and by the pro-rector, Pedro Alves Costa.