Society
Porto to stand with no Xmas tree and no fireworks for New Year's Eve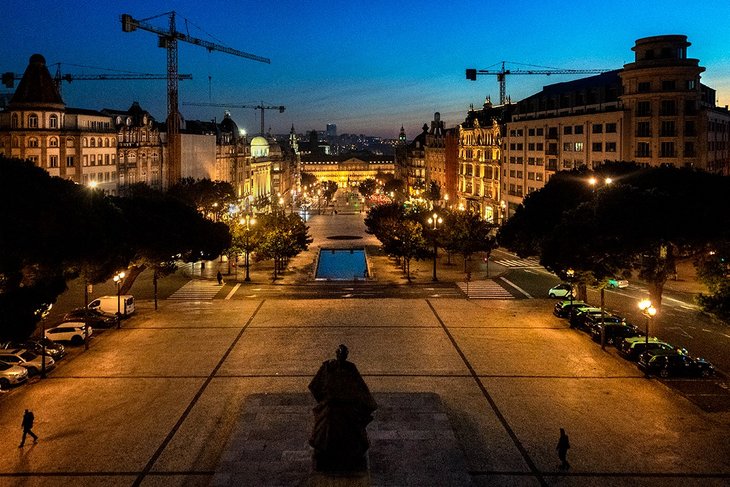 This year, the traditional Christmas tree will not be displayed in front of Porto City Hall, as it could lead to crowd gatherings. Amid the ongoing Covid-19, the usual festive programme is halted, namely ice rinks, concerts in the Avenue and in other street stages scattered all over town, as well as street theatre and travelling street performances, promoted by the municipal company Ágora. The New Year's Eve fireworks, which usually brings together thousands of people to downtown Porto is cancelled, as well.
These celebrations are suspended but Christmas is still on, as there are the twinkling and the bright Xmas lights, all over Porto city streets, to add much needed joy, this year; people are invited to shop and to look for the perfect gift in Porto traditional trade stores.
A month or so away from Xmas, Porto City Hall encourages people not to make this a last minute task and start shopping for Xmas, thus protecting every one and each other and helping boost the hard hit traditional trade stores, on account of the pandemic.