Tourism
Porto promotional videos among the winners of African tourism festival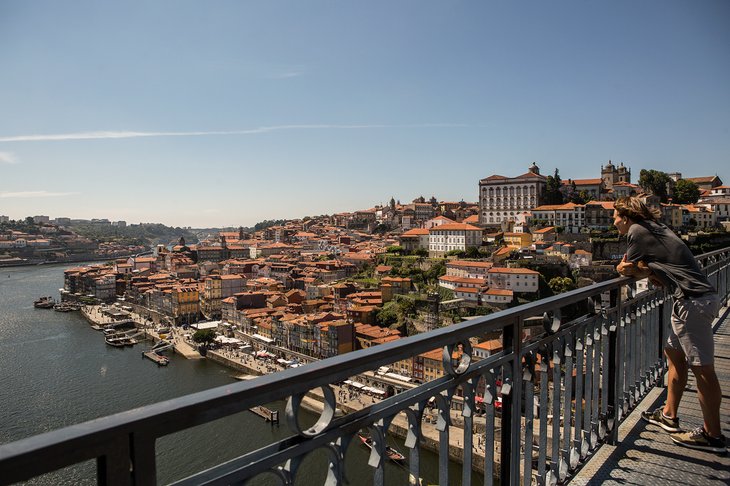 The videos that show Porto's architecture, gastronomy, handicraft, viewpoints and hospitality are in the limelight abroad. The promotional set launched by the Municipality is among the winners of the International Tourism Film Festival of Africa. The grand jury prize is announced in May, in Cape Town, South Africa.
The now recognised set, starts with the journals of a trip through Porto architecture, which passes by Casa de Serralves, Faculdade de Arquitetura of Porto University, Casa das Artes, Trindade subway station, Almeida Garrett Municipal Library, or Rainha Dona Leonor social housing neighbourhood . The trip continues through the city's gastronomy, from signature dishes to snacks, with traditional cuisine, the francesinha, pastries and the wine list also being part of the menu, and presents the handicrafts made in Porto, whether in wood, wool, tiles, or ceramics.
With the aim of showing the best of the city, the set of videos also included a route through the best places to see Porto, some more obvious such as Clérigos Tower or the Palácio de Cristal Garden, but also others still somewhat secret like the viewpoints of Águas Park, Lada Elevator and Bandeirinha da Saúde.
There are also yellow arrows to follow the Caminhos de Santiago that pass through Porto and a video that shows, in several ways, the hospitality and art of well receiving that characterizes the people of Porto.
To place Porto among the 12 winners, the jury of the International Tourism Film Festival of Africa, composed of an international panel of professionals in the areas of tourism, marketing and cinematography, considered criteria such as impact, creativity, style, theme, narrative, and objective effectiveness.
The awards ceremony will be held on May 6th, after two days dedicated to conferences and masterclasses.
By the end of 2022, Porto City Hall will launch a set of 22 promotional videos, which aim to enhance and promote the city's potential, as well as promote it locally, national, and international.
Trips to fairs and markets and street commerce, are also available, but there are still some features to discover such as the "Lado Escondido do Porto" ("The hidden side of Porto"), urban art, sports, or the research centers.