Economy
Porto City Hall supports local trade pick-up with 500 thousand euros discount vouchers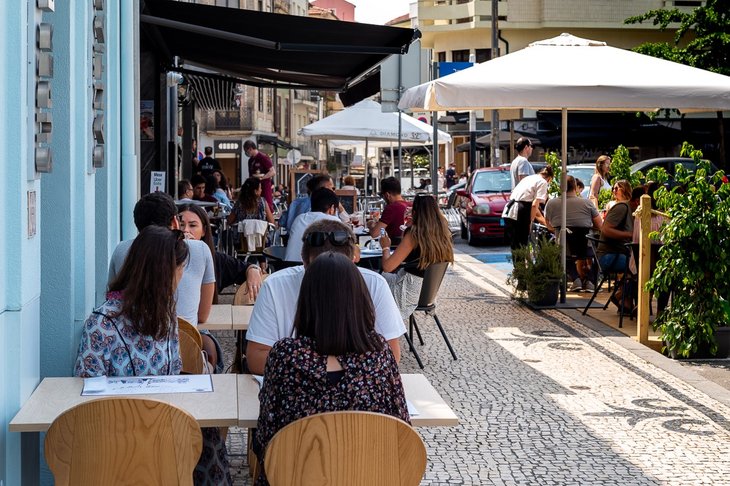 The Municipal Executive shall vote a second incentive programme to encourage local, street and traditional trade economic recovery in Porto. The aim of the campaign is to deliver discount vouchers to acceding traders: for each 20 euros buying, the customer gets a 2 euro direct discount. This measure includes restaurants, cafeterias, barber shops and hairdressers. The campaign comes into effect on 3rd May and the municipal investment can amount to as much as 500 thousand euros.
The support programme consists of the "cash discount clearing to accessing shops, restaurants, cafeterias, barber shops, hairdressers, beauticians, wellness activities", as stated in the proposal by the councillor for Economy, Tourism and Trade, Ricardo Valente, which will be voted on 5th April.
This measure is fully supported by the Municipality of Porto and it is valid "exclusively, in commercial establishments with an outdoor entrance and not larger than 250m2." It will be in place from 3rd May to 30th July. This incentive programme was prepared by Porto City Hall to boost the economic activity in the city during these unprecedented times.
This is an extraordinary investment of 500 thousand euros, as the Municipality of Porto "takes over the 2-euro rebate in purchase equal or greater than 20 euros, up to a maximum of 100 euros per buying", in retail business that are included in the programme.
This incentive programme had already been set in Porto, when Mayor Rui Moreira, announced, on 30th November last year, that the Municipality was preparing measures to support local traders in the Christmas business, from 14th December 2020 to 6th January 2021.
The new coronavirus pandemic continues to threaten local retailers by the sharp drop in sales, and so the Municipality steps forward, once again, to support local trade. The proposal also states that "the support also includes, as in its previous version, the implementation and dissemination of a communication campaign". Also, the novelty this time is that, besides support local shops, the incentive programme also includes restaurants, cafeterias, barber shops, hairdressers, beauticians and wellness activities.
The access rules and requirements of the incentive programme establish that accession is done via an appropriate application form and traders are reimbursed upon presentation of copies of invoices. This support, as stated by Councillor Ricardo Valente in the proposal document, "does not call into question the municipal budget for 2021". The Executive meeting is set for 5th April.