Civil Protection
Porto City Hall reintroduces lockdown restrictions and closes walled green parks, playgrounds and cemeteries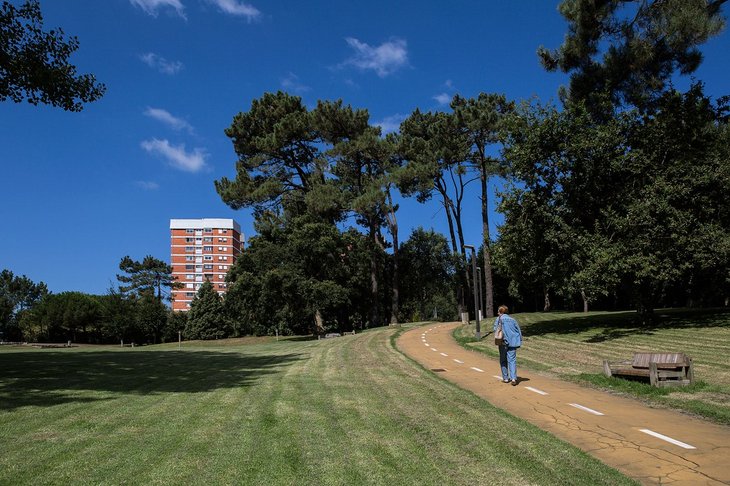 Porto City Hall determined, yesterday evening, 19th January, the reimposing of lockdown measures to help prevent the outbreak of the Covid-19. The sharp increase in Covid-19 infections led to the prohibition to public agglomerations in public space.
Starting today, all municipal walled parks and playgrounds will be closed, as well as cemeteries, except for burial ceremonies.
Municipal Civil Protection leads the operation of making sure that, as of yesterday evening, the Jardim das Virtudes, the Jardim de São Lázaro (aka Jardim Marques de Oliveira), the Jardim de São Roque, the Jardim do Covelo, the Quinta de Bonjóia, the Jardins do Palácio de Cristal and the Parque da Pasteleira are closed.
In addition, all playgrounds are closed, as well, and signposting in site will warn people that the site's access is restricted.
The Municipality of Porto also decided to temporarily close the cemeteries of the Prado do Repouso and Agramonte, which will only open doors for burial ceremonies.
As for gardens and squares, the Municipality will lace barriers and information boards to raise people's awareness that it is prohibited to remain in those premises.
In areas where there is significant gatherings, such as riverfront and seafront avenues, there will also be information panels to sensitise the public that these are restricted areas. These measures include the city's largest green parks, namely the Parque da Cidade and the Parque Oriental.
Urban furniture, such as garden benches, will have signalling ribbons to prevent people from using them, and municipal toilet facilities will be closed, as well.
Moreover, the Municipal police cars will drive around town, disseminating the following messages: "Stay home" and "Prevent contagion".