Mobility
Norwegian airline Flyr arrives in Porto with direct flights to Oslo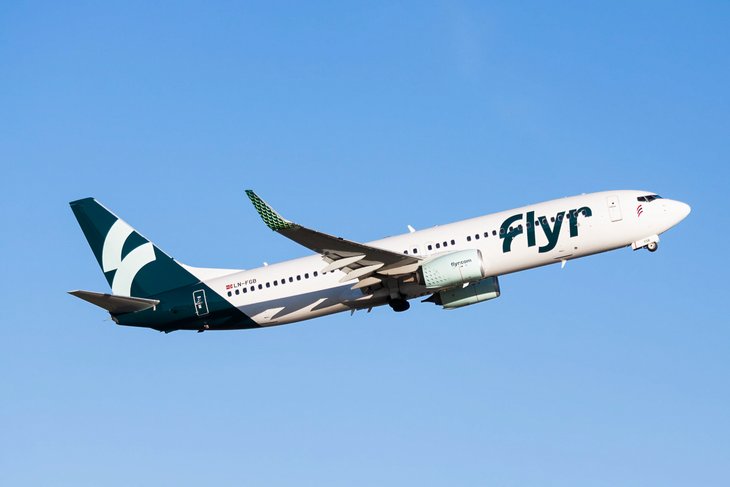 The Norwegian Airline Flyr announced that it will connect Porto directly to Gardermoen airport in Oslo. The operation starts on July 1 and will have two weekly frequencies (Mondays and Fridays), in Boeing 737-800.
Flyr thus becomes the 25th airline to operate directly at Francisco Sá Carneiro Airport. It is a commitment by the Norwegian company to its internationalization, as it mainly operates domestic flights. Porto is indeed one of the few destinations outside the Scandinavian country where Flyr decided to take a risk this year.
From July, 1 flights will depart, on Mondays, from Gardermoen airport at 7:10 am with scheduled arrival at Francisco Sá Carneiro airport at 9h55 am. On Fridays, the scheduled time is from 2:40 pm, departing from Oslo, and arriving in Porto, at 5:25 pm.
With a metropolitan area of 1,7 million people and one of the highest purchasing power in Europe, Oslo becomes a preferred destination in the development of the Nordic market, from Francisco Sá Carneiro airport, following the good results from Copenhagen and Helsinki. It should be noted that this Summer will be the first one with direct flights every day to, at least, a Nordic destination at Porto airport.
Founded in the Summer of 2022, by Erick G. Braathen (a veteran of the Norwegian aviation industry), Flyr started to expand internationally, mainly covering traditional Norwegian vacation destinations. In this sense, Porto was one of the first destinations chosen by the Airline company, which is based in Oslo and operates with Boeing 737-800 aircrafts.