Society
Municipal Solidarity Restaurants receive ISCTE Políticas Públicas Award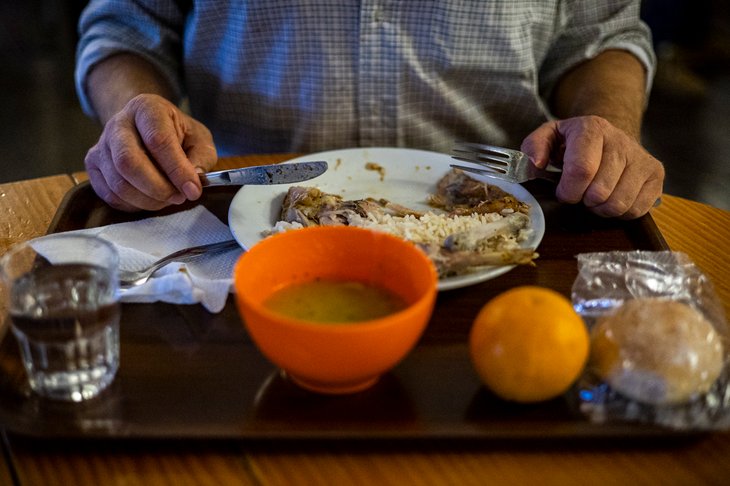 The Solidarity Restaurants Network, created by Porto City Hall in 2016, was awarded with the ISCTE Políticas Públicas Award, in the Local Administration 2022 category.
With a municipal investment in the order of 400 thousand euros per year, the Network of Solidarity Restaurants is made up of three units, open 365 days a year (Downtown, Batalha and Hospital Joaquim Urbano). On average, 252 meals are served per day, involving the work of more than 200 volunteers from 12 entities. In a near future a fourth space will be created, in Boavista area.
The Solidarity Restaurants allow all people in situations of economic need to have access to a healthy meal, nutritionally balanced, regular, and systematic, in dignified conditions and guaranteeing proper food safety. The daily meal supply service is available to people in poverty and social exclusion situation, and to homeless people.
This network creates an effective response, guaranteeing the right and access to food, in decent conditions, safeguarding hygiene and food safety standards and enabling a close technical intervention. It is aimed, with it, to abandon the distribution of food in public spaces, providing a more appropriate intervention for the homeless population, in duly identified differentiated places.
Through this project, it is also possible to promote the fight against food waste and promote the circular economy with the collaboration of two new project partners: Mercadona and Continente, that donate food products, as meat and fresh fish, which are used in the preparation of the meals distributed in the restaurants.
The Solidarity Restaurants network is promoted together with several Social Network partners that are part of the Núcleo de Planeamento e Intervenção Sem-Abrigo/NPISA-Porto and different local agents, namely the Grupo de Ação Social do Porto – GAS Porto, Ordem dos Nutricionistas, Banco Alimentar Contra a Fome, Centro de Apoio ao Sem Abrigo – C.A.S.A., Serviços de Assistência Organizações de Maria – SAOM, Centro Distrital do Porto da Segurança Social, Agrupamento de Centros de Saúde – ACES, Mercadona Group, Venerável Irmandade da Ordem do Terço, ACISJF – Associação Católica Internacional ao Serviço da Juventude, Centro Hospitalar do Porto and Continente Supermarkets.