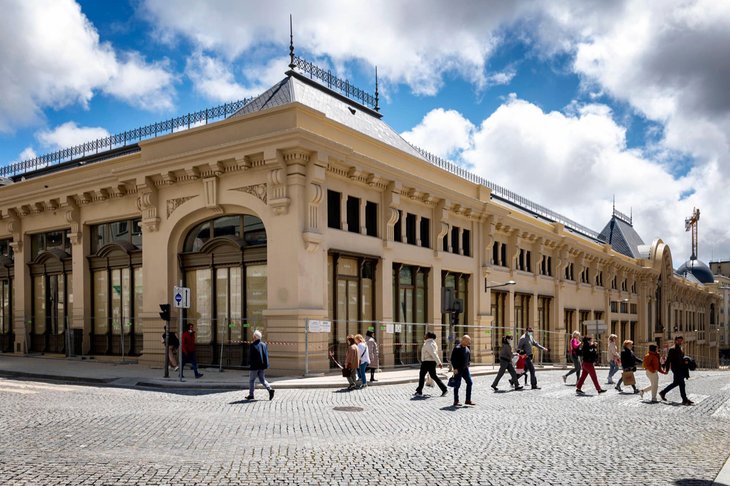 Porto City Hall today informed traders of the new opening date of Mercado do Bolhão, in the first half of September. The refurbishment and modernization of the building has been completed. However, the September scenario will make it possible to have a greater number of traders and working spaces at the inauguration, since delays resulting from the contract made it impossible to deliver the keys on the initially scheduled dates.
To respect the commitment made with traders, to provide six months for the preparation of their spaces and considering that some of them only received the keys in February and March of this year, the Municipality understood that the fairest option would be to schedule the opening for September, without jeopardizing the essential preparations for the proper functioning of the business. These six months are particularly relevant for traders, in a context of difficulties and delays in contracting the works in question.
"The decision to set this date was naturally very thoughtful and weighed all the factors around this emblematic project of the city. It would be simpler to assume the previously communicated date for the reopening, at all cost, but it would not be responsible. We are all looking forward to the reopening day and the important thing is to assure the best conditions for traders to settle in", says Cátia Meirinhos, vice-president of the board of directors of GO Porto.
Currently, work inspections and tests are being conducted in the space, as well as minor corrections. The Mercado has already installed the equipment on the stands, with just a few accessories to be installed, and the fixing of signage is also in progress.
Soon, individual visits with traders will also begin, and processes such as new licenses issuances, training to familiarize themselves with the new space management, among other necessary meetings with operators and all the necessary entities involved.
At the meeting promoted this afternoon by the Municipal Company GO Porto, the announcement of the opening of Mercado do Bolhão in September received the consensus of traders.