Environment
Jardins do Palácio de Cristal with the seal of the best green space in the world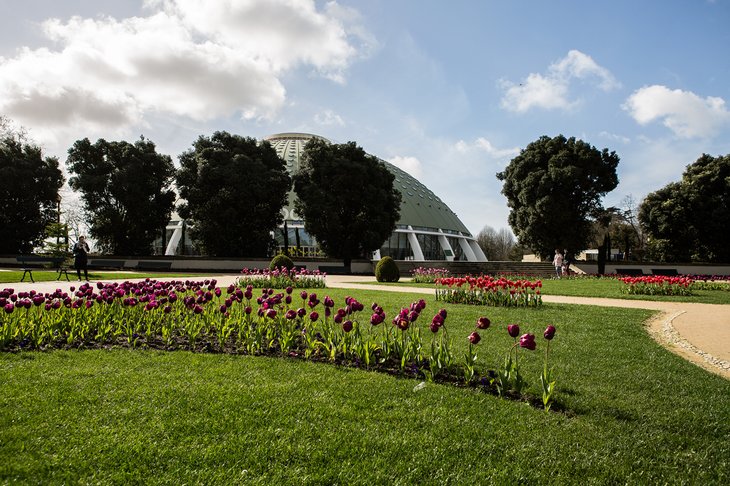 The jardins do Palácio de Cristal are on the list of parks and green spaces in the world with the prestigious British "Green Flag Award", awarded this week. The green space managed by the Municipality, thus joins Parque da Cidade and Jardim do Passeio Alegre, which once again saw their awards renewed, awarded for the first time in 2019.
The Green Flag Award is considered an international quality benchmark awarded, annually by the non-governmental association Keep Britain Tidy, to green spaces that meet the highest standards of comprehensive management of parks and gardens.
The criteria for obtaining the aforementioned award include several quality indicators, including the state of cleanliness, safety, maintenance, management and conservation of biodiversity, community involvement, landscape, and cultural elements, as well as an active management plan, where the intention of a strong investment in a permanent improvement is demonstrated.
Keep Britain Tidy also, awards the title of Green Heritage Site, an accreditation granted to green spaces whose historical characteristics combined with high standards of maintenance and preservation make those places unique, thus justifying such international recognition.
For the third year in a row, Jardim do Passeio Alegre accumulates both distinctions, being one of the 13 awarded in Europe and the only one in Portuguese territory, by presenting unique characteristics that makes it an iconic green space in Porto.
In 2023, of the 2400 locations distributed by 17 countries distinguished with the Green Flag Award, Porto has four green spaces, three of which managed by Porto City Hall, in addition to the Jardim Botânico do Porto.