Education
I3S young researcher is spotlighted by the American Society for Biochemistry and Molecular Biology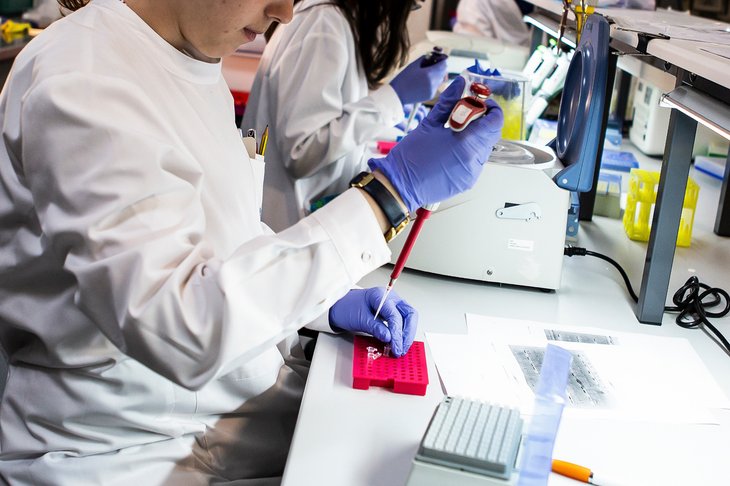 Study on gastric cancer by the i3S researcher Catarina Marques won the Undergraduate Student Award, by the American Society for Biochemistry and Molecular Biology (ASBMB).
Catarina Marques, Doctorate candidate in Molecular and Cellular Biology (MCBiology), jointly organised by Research and Health Innovation Institute (i3S), the Abel Salazar Biomedical Sciences Institute (ICBAS) and the Faculty of Sciences of the University of Porto (FCUP), was awarded the Undergraduate Student Awards, granted by the American Society for Biochemistry and Molecular Biology (ASBMB), for her research regarding sugars present in the gastric cancer cells and how they impact the evolution of the disease.
The study is themed "Exostosin-like 2 Abrogation Promotes Heparan Sulfate Biosynthesis and Switches Cancer Cell Signalling Towards an Invasive Phenotype", developed under the "Glycobiology in Cancer", of i3S, was awarded and selected for the oral presentation during the ASBMB's Annual Meeting.
Catarina Marques explains that her study is targeted at "understanding the mechanisms for the sugar streams synthesis (glicosaminoglicanos) in gastric cancer cells and how these sugars influence the development and progression of the disease".
The researcher from The U. Porto affirms that participating in this international event "was a challenging experience, rather rewarding. Besides expanding my knowledge in the areas of biology and biochemistry, I have had the opportunity to contribute to the dissemination of scientific knowledge with researchers in numerous research areas".