Culture
First editions, rare and luxury books to discover at Livraria Lello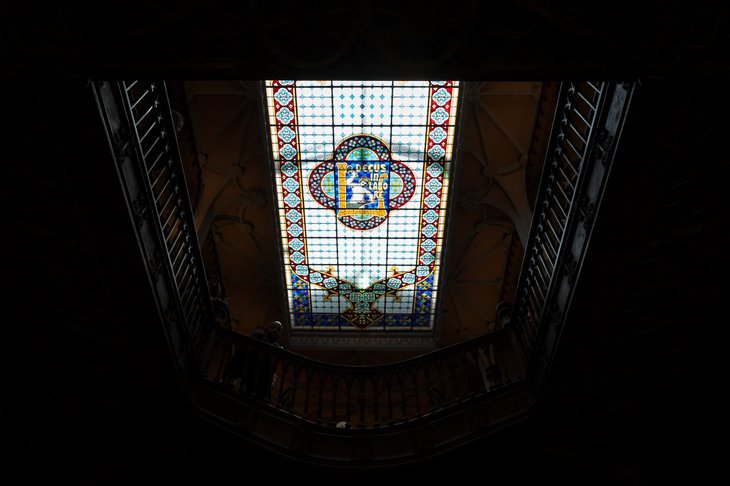 It is called Gemma and it is, from now on, the "privileged and exclusive" space that all visitors to Livraria Lello will want to know. On display are rare books, first editions and luxury books that are part of the bookstore's assets.
A copy of the first edition of "Moby-Dick or, The Whale", by Herman Melville, which belonged to Jim Morrison; signed copies of the first French and English editions of "The Little Prince", by Antoine de Saint-Exupéry; a first edition of "Pride and Prejudice", by Jane Austen; a copy of the first edition of "The Picture of Dorian Gray", signed by Oscar Wilde: and a very rare copy of the first edition of "Harry Potter and the Philosopher's stone".
These are some of the relics that Livraria Lello is now showing the world. "Books are a safe investment. What makes them unique and valuable resists and tends to value over time", believes Lello.
But there are more exclusives. It is also in Gemma that part of Coimbra Editora and Brazenhead Books' assets is gathered, "two iconic publshers whose memory Livraria Lello does not want to let die".
2021 marked the 100th anniversary of the building, were it is located to this day, the bookstore announced the acquisition, from Coimbra Editora and Gráfica Coimbra, of publications such as some of Miguel Torga's first editions, as well as publications by Marcelo Caetano and António de Oliveira Salazar, Vergílio Ferreira and Eugénio de Andrade.
Now, added to these "treasures" will be part of the assets of the mythical Brazenhead Books, immortalized by The New York Times as the "last pirate bookstore in New York", and which operated, until 2019, in Michael Seidenberg's small apartment, and collected some of the most iconic titles, but also personal and emotional objects of the owner.
At Gemma, there are also books, catalogues, letters, and other unique records that tell the history and stories of Lello, with emphasis to the letters of outstanding Portuguese literary figures such as Camilo Castelo Branco and Eça de Queiroz.
Access to this unique space within Livraria Lello requires prior registration, and is open from Wednesday to Sunday, from 10 am to 7 pm, with personalized assistance.