Civil Protection
Emergency State in Portugal: what does it mean? Know the measures announced by the Portuguese government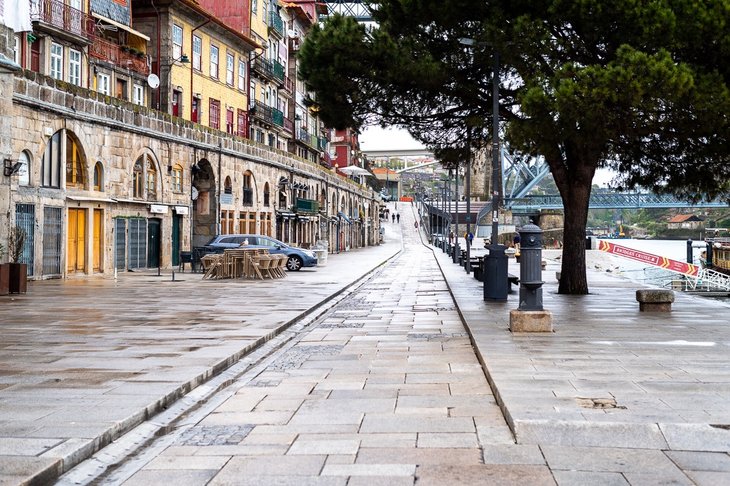 The Council of Ministers defined today the measures that are now in place during the Emergency State situation, declared yesterday by the President of the Republic of Portugal, in the scope of the Covid-19 pandemic.
The Council of Ministers has decided that there are constraints in public roads circulation, the closure of commercial activities, resort to homeworking/remote working whenever possible; also, public services service desks are to be closed, and Citizen's Offices, among other measures.
The flow of supply chains of goods and services is maintained.
This is the scenario to fight the outbreak of the new coronavirus, declared a pandemic by the WHO on 13th March. Portugal fights against tis threat, by decree of the President of the Republic, with the declaration of the State of National Emergency.
As a democracy, it is up to the Government to decide which rules to apply under this exceptional circumstance, the first ever since 25th November 1975.
As declared by the Prime Minister, who has addressed the nation, there is no mandatory quarantine, but there are several mandatory individual and collective actions.
Highlighting that "democracy cannot be suspended", Prime Minister António Costa referred that these measures are taken within the respect for the constitutional and legal boundaries.
As such, "the right to strike is suspended" and "there is the power of requisition regarding goods, services, facilities or personnel", as stated by the Prime Minister.
Last Saturday, on 14th March, Mayor of Porto, Rui Moreira had already asked that the emergency state was declared.
The Council of Ministers issued the following measures

Restrictions on movement are distinguished as follows: People with Covid-19 and all citizens in active health surveillance by the health authorities should remain in mandatory isolation, on pain of disobedience.
People aged 70 or more, of risk groups and morbidity, have the special duty to auto protection and should "avoid at all costs any unnecessary displacements of their households for their own sake".
Also, the category where most Portuguese citizens are included, there is the duty of home curfew, avoiding unnecessary displacements. People can go out to buy goods and services (go to supermarkets, pharmacies, bank agencies, for example).
For professional reasons, when remote working is not possible; for health reasons or assistance to relatives or vulnerable people; for short periods of physical activity, without permission for collective physical activity (collective means more than two people); to accompany minors and to walk pets.
Vehicles can circulate in public roads, whenever abiding by these rules.
Notwithstanding, "in all movements of people, all recommendations by the health authorities must be respected", as referred in the resolution by the Council of Ministers, issued today, 19th March.
Help desk Public services are suspended, "and those services remain available via digital and online means".
In addition, all employers, public or private, should promote, whenever possible, the availability of remote working to their employees.
Most commercial activities are closed. Restaurants, cafés, discos, bars, cinemas, theatres, auditoriums, museums, art galleries, concert rooms, congress centres, football fields, stadiums, pavilions, sports facilities, places devoted to sports and leisure activities, among others.
Only restaurants that are carry on household deliveries and take away are allowed to continue working.
By contrast, there are other commercial entities that should remain open, namely supermarkets, pharmacies, grocery stores, butcher, fish retailers, bakeries, fruit shops and retail commerce, gas stations, among others. In these cases, closure is determined by the health authorities.
Access to these stores is exclusive for people over 65 years, in the first two hours of daily operation, who are not allowed to go to these stores outside these hours.
Community canteens are not suspended, as well as electronic commerce or activities of services provision, as long as they are given remotely.
Inside the stores, service must be provided at the door or by a shutter.
Alternatively, "there should be a minimum distance of two metres between people", and workers should be given the necessary individual protection material; place are to be sanitized constantly, priority is to be given to people with disabilities, pregnant women, persons accompanying infants, health professionals or other people that are especially vulnerable due to COVID-19.
Religious celebrations and other cult events are forbidden, and funerals are conditioned to specific measures that guarantee that there are no gatherings of people and the distance control are observed.
In an Emergency state, "security forces can act both ways: in a repressive manner (shutting down activities that should be closed), undertake prophylactic isolation of those violating rules imposed by this decree, or they can act in a pedagogical manner", as stated by the Prime Minister.
 António Costa believes that the Portuguese citizens will continue to respect the principles of self-protection, but with the force of the Law, now granted to the Government, the Prime Minister does not exclude the possibility of deciding to adopt sanctions whenever the duty to self-protection and isolation is not observed.
The Emergency State is in force for 15 days, it ends on 2nd April, time to reassess its continuity or not, depending on the spread of Covid-19 in the country.