Economy
Eidosmedia Atlantic is the most recent technology centre to arrive in Porto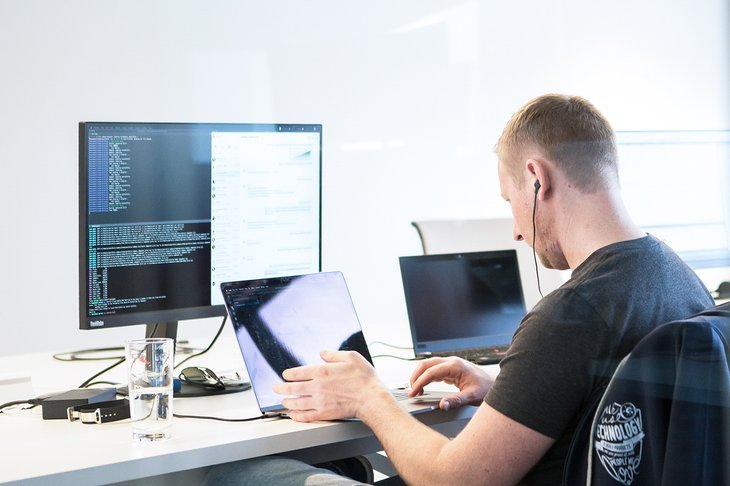 Eidosmedia, a multinational content management and digital publishing company, will open a new technology centre in Porto this Summer and already has facilities in the Batalha area. Eidosmedia Atlantic is looking for talent to strengthen the company's technology community.
According to the Italian company, which already has branches in the United States, France, Germany, Australia and China, this expansion seeks to "better serve customers" and "reinforce its commitment to being the content platform of choice for leading companies."
By 2023, Eidosmedia Atlantic will employ 35 people, but the plan is to increase the team from then on. In the words of the Chief Executive of Eidosmedia, "Porto, with its world-class universities, its modern and technology-oriented infrastructure, is an extraordinary opportunity to welcome new talented people into the Eidosmedia community."
The technology director, Cristiano Meda, adds that "we are confident that Porto is the right choice to build a technological base and a team that speeds up the growth of Eidosmedia. Thanks to the access to a growing group of tech talent, we see an amazing opportunity for our company to evolve."
Eidosmedia looks at the city as a "global centre of technological excellence." "Thanks to its highly qualified universities, it has become a thriving multicultural community of tech talent and one of the Europe's leading centres for research, innovation and technological development," he says in a statement.
According to Eidosmedia, the first team to develop activities at the new technology centre will be the operations team, followed by the areas of service management, cloud and engineering, which will have the collaboration of the Polytechnic and the University of Porto.
Batalha will also support to the "continuous development of Eidosmedia in innovative areas, such as the integration of Artificial Intelligence and machine-learning capabilities."
The Italian company claims that its "digital editorial platforms have become the chosen solution in the media and financial sectors and are increasingly adopted for corporate publishing and public sector information."