Culture
Countdown for MIMO festival to fill the city with music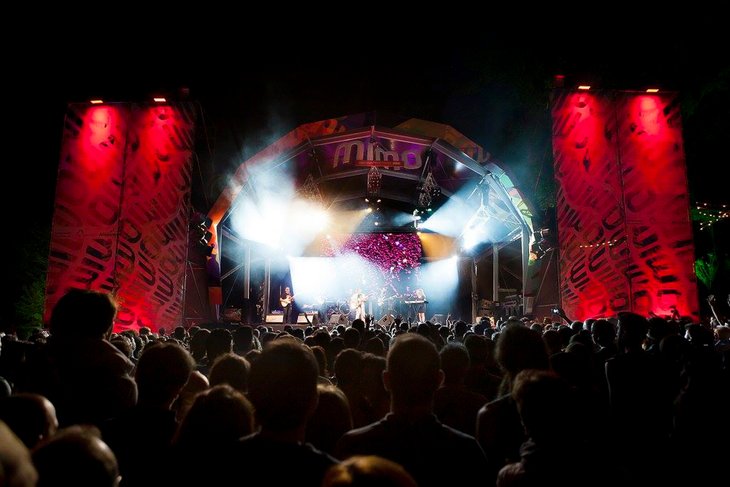 The beginning of the first edition of MIMO festival in Porto is almost here. From 23 to 25 September, the Historic Centre will host dozens of activities.
The three days of MIMO will take more than 60 shows to 11 venues in the city. The "multigeographical sonosphere", as defined by the organization of the festival, will pass through places like Centro Português de Fotografia, in Largo Amor de Perdição, Jardim da Cordoaria, Reitoria da Universidade do Porto, Museu de História Natural e da Ciência da Universidade do Porto, Jardim das Virtudes, Palácio de Cristal and Igrejas do Carmo, Carmelitas Descalços, São José das Taipas, Nossa Senhora da Vitória and São Bento da Vitória.
Art, performance, and technology are joined by workshops, films, lectures, and concerts that have never been seen before in Portugal, in addition to world premieres during the three days of the festival, which is totally free and has the support of Porto City Hall. The program also includes the Chuva de Poesia, foreseen for the iconic Livraria Lello.
MIMO, a Brazilian festival, democratic, diverse, multi-gender, egalitarian and multi-territorial, will also have an unprecedent recital to celebrate the bicentennial of the independence of Brazil.
Music Poster
23 September
Asa (Niger/France)
Chico César (Brazil)
Mario Lúcio & Os Kriols (Cape Verde/Portugal)
Channel One Sound System (England)
Valentina Lisitsa (Ukraine)
Gileno Santana – Miles Davis Legacy (Brazil/Portugal)
Plínio Fernandes (Brazil)
Farofa - DJ (Brazil)
Astronauta Mecânico – VJ (Brazil)
24 September
Branko (Portugal)
Ray Lema (Congo)
Pedro Burmester & Quarteto de Cordas de Matosinhos (Portugal)
Mulheres Que Fazem Barulho – with Ana Deus, Lena d'Água, Anabela Duarte, Sandra Baptista, Marta Abreu, Carolina Brandão (Portugal)
DuOuD (Tunisia/Algeria)
Orquestra Voadora (Brazil)
Brother Culture Sound System (England)
Chiara Santoro e Fábio Centanni (Brazil/Italy)
DJ MAM (Brazil)
DJ Matilde Castro b2b Simone Francisco (Portugal)
A Mamanus (Brazil)
DJ Phephz b2b Bruma (Brazil/Portugal)
Astronauta mecânico – VJ (Brazil)
25 September
Emicida (Brazil)
Don Letts DJ Set (England)
Maria João & Mário Laginha (Portugal)
KT Gorique (Ivory Coast/Switzerland)
Nishat Khan (India)
Orquestra Voadora (Brazil)
João Tenreiro – DJ (Portugal)
Manuel de Oliveira (Portugal)
Ministereo Público Sound System (Brazil)
Astronauta mecânico – VJ (Brazil)