Society
ClimateLaunchpad competition: applications run till 15th March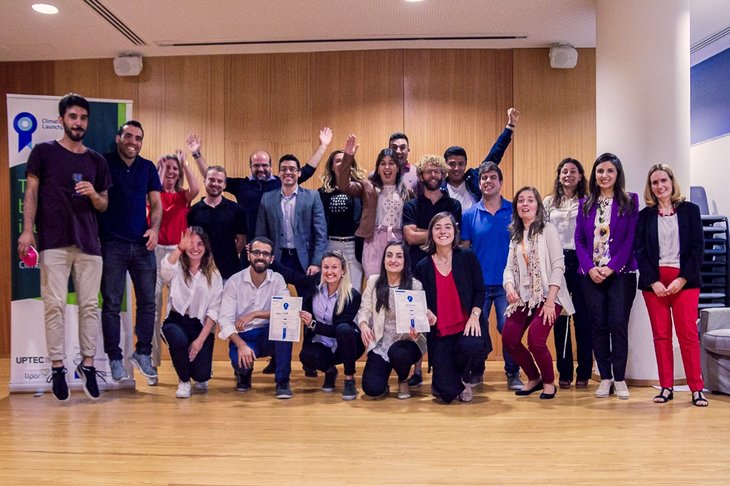 The biggest cleantech competition in the world, where finalists will be awarded a prize Money up to 17 thousand euros receives applications till 15th March.
The ClimateLaunchpad is promoted by UPTEC - Science and Technology Park in Porto jointly with LIPOR - Inter-municipal Waste Management Service of Greater Porto. The goal is to come up with ideas on how to reduce the negative impact of waste in the environment and thus contribute to human welfare.
This initiative is open to the cleantech business, regarding renewable energies, energy efficiency, agriculture, water, transports, industrial technology and much more.
In 2018, more than 1000 teams from 49 countries have entered the competition and the Portuguese project eCO2blocks was the winner of the ClimateLaunchpad international final.
eCO2blocks presented a solution based on creating building blocks out of industrial waste, carbon dioxide, and non-potable water, which granted the Portuguese company the "Sustainable Production Systems" award and a direct entry for the accelerated programme "Climate KIC", as well as a prize money of 10 thousand euros.
The selected programmes will be granted support for management and business idea validation, pitch preparation to access the ClimateLaunchpad international network.
This competition warrants the opportunity to take part in a two-day bootcamp, with a certified trainer, mentoring sessions, and the business presentation to a panel of both national and international experts. The winner of the competition will receive 10 thousand euros.
Applications for Portuguese ideas are open till 15th March. See here