Environment
Camellias are once again in full bloom in Porto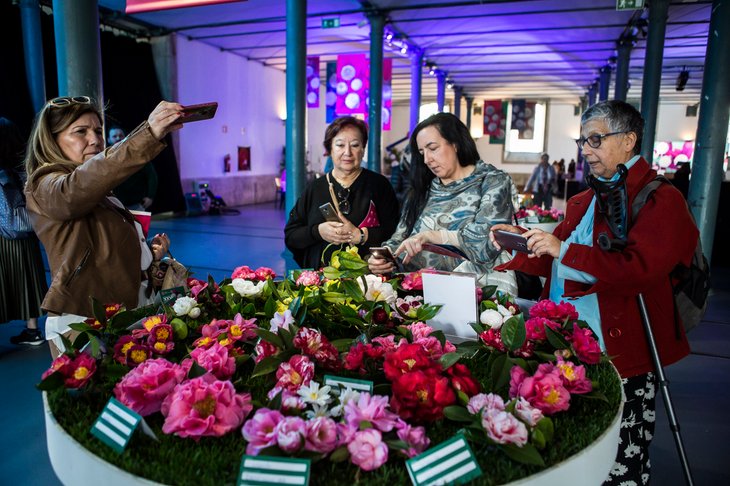 Filipa Brito/ João Queirós
Porto does not rhyme with camellias, but almost. The harmonious relationship between the city and the flower from Japan will be fully experienced once again with the comeback of the Cammellia Exhibition, after a year's hiatus. The flowering of the camellias is scheduled for the 5th and the 6th of March, at Alfândega do Porto.
The 26th edition of the event opens its doors at 2:30pm on Saturday for the public to see different specimens of this flower, but, as usual, the spotlight will be on the awards ceremony for "Best Camellia", "Best Portuguese Camellia" and "Best decoration / Floral table arrangement".
Besides the exhibition, the traditional Camellia market will be back, showing, among other products, plants from national producers, tea, natural arrangements, ceramics (tiles), engravings and watercolors.
The Camellia is also celebrated with the show "Sing on Spring", by PopUp Vozes Portáteis, a la capella choir that sings from the Beatles to Bossa Nova, the Beach Boys and Duke Ellington.
The music continues with the presentation of the Clarinet and Saxophone Ensembles from the Silva Monteiro Music Course, created under the Music'ALL project, developed in partnership with Porto City Hall which is a vehicle for promoting social inclusion, preventing school dropout and valuing culture.
Closing the first day of the exhibition, more music with the company Ópera de Bolso, with three female voices.
On Sunday, the 6th, the doors of Alfândega do Porto will be open from 10am to 6pm and the program includes activities for children with the presentation of "Nunca", a show by Teatro de Marionetas do Porto, but also two storytelling sessions, one around the imaginary of Spring and the other on the reign of D. Manuel I and the healing powers of tea plants.
In the afternoon, it's back to music and dance. In addition to the exhibition, the Trio DeLírio, the students of Pallco, Performing Arts School & Conservatory and, again, the Ópera de bolso with Verdi's "La Traviatta", will perform.
In the corridors, among thousands of flowers, a shepherd of plants will be walking around, guiding two Earth spirits through the gardens of the world, in the performance "Entes da Terra", by the company Seistopeia, and "Agostinho e Felicidade", from land to land showing flowers and plants, by Boca de Cão.