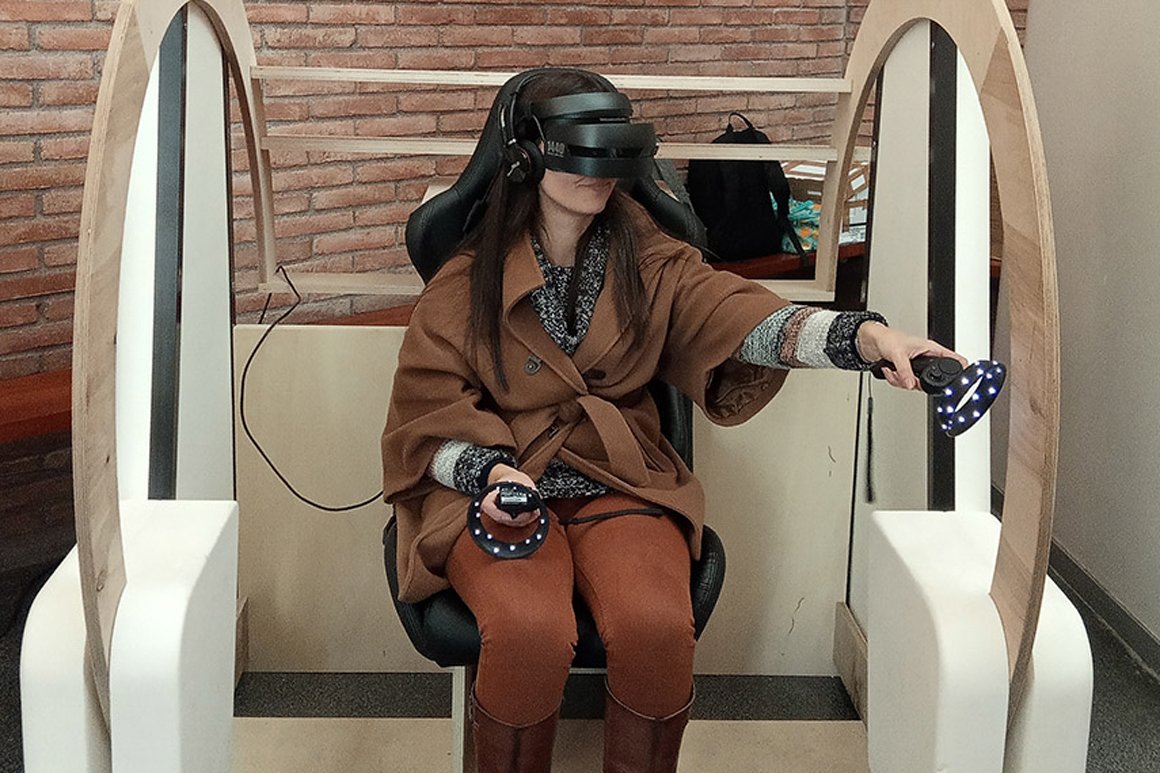 When in Porto, take the challenge of a sea expedition to the Azores and you'll still be back on time for tea!
23-01-2020
The Faculty of Sciences of the University of Porto (FCUP) invites for an immersive experience where you'll be able to interact with 3D sailing and oceanographic expedition to the sea of the Azores.
This Virtual Reality (VR) experience is organised by the FCUP, jointly with Porto Planetarium, in the scope of the iSEA communication project. The challenge is open to everyone who is eighteen and over eighteen years of age. The adventure is on till 13th February. Participation is free, but subject to prior registration
here
or at teresa.aguiar@fc.up.pt or ana.teixeira@fc.up.pt
This VR one hour sea experience leads to a journey to the Azores ecosystems, leads participants into decision making processes on the marine environment and to mission completion.
This is the opportunity to actually get to know what if feels like to participate in every aspect of a challenging offshore sailing and oceanographic expedition.
Under the tutorage of professional scientists of the FCUP, participants get up close and personal with conducting oceanographic research, understanding the complexities of creating and managing marine reservations and developing crucial leadership skills.
iSea is funded by the Foundation for Science and Technology (FCT) and its goal is to draw up a set of contents and messages on marine ecosystems in sea beds and deep-sea, by enhancing science communication and by developing a non-intrusive and valid method that can be replicable in museums and science centres.
The project is coordinated by Carla Morais, professor at FCUP, and a multidisciplinary team that includes teachers and researchers of the Faculties of Sciences and Engineering of the University of Porto, and also personnel of the School of Fine Arts and Design of the University of Austin, in Texas.