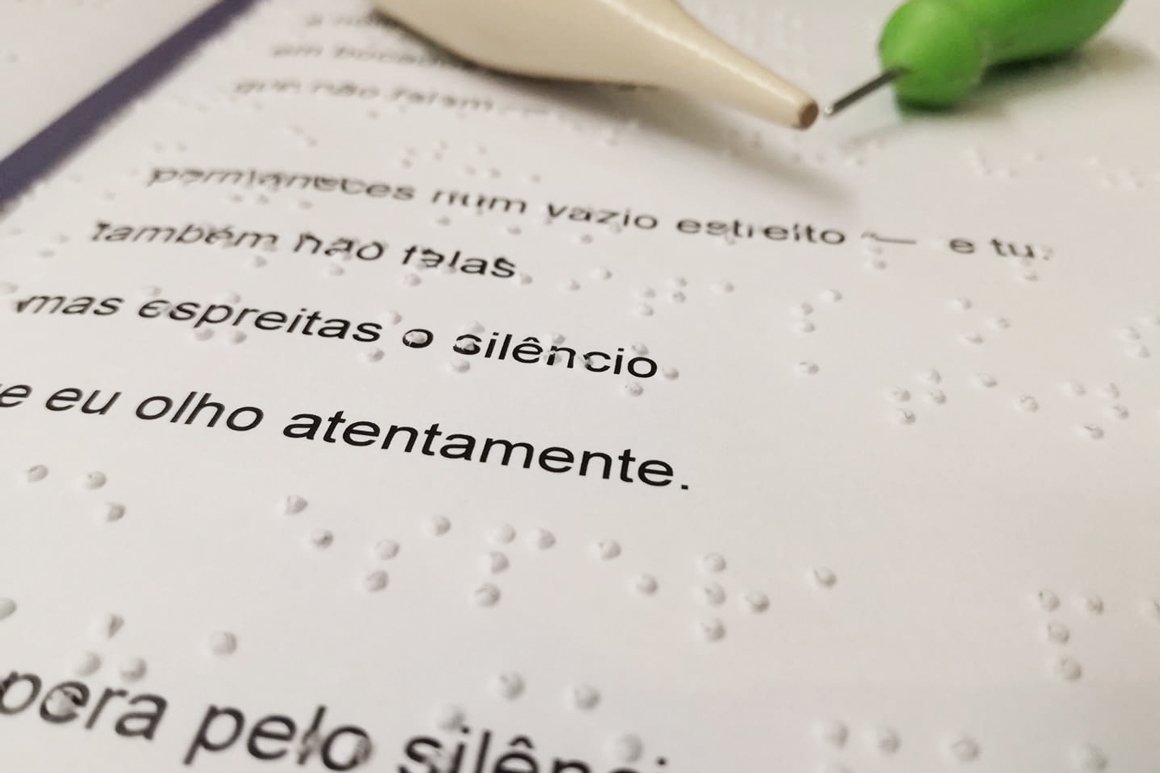 This man's hobby is to create braille versions of books for the sake of literature and inclusion
15-01-2020
Hélder Teixeira, 31 years old, from Porto, gives a whole new meaning to the expression "use of leisure time": Hélder devotes most of his spare time to converting documents into a braille copy.
This way, Braille print books are available for children who are blind or visually impaired, promoting inclusion in the literature field, namely poetry, which in Portugal is estimated to be around 900 thousand people.
"I first started this project out of curiosity, after I saw these dots in an ATM machine; but then, I realized that there is not enough material as far as literature is concerned, for this type of consumer", Hélder confided to "Porto.".
"The next step was to contact authors and also associations that work with people whose cognitive or physical capacities are reduced. What I do is to address them invitations to take part in this project and, if things are OK, then I start the conversions. The entire transcribing process is done through a slate and stylus; I am a self-taught person", Hélder stated.
"I found, by chance, a 1970's maths book in a used bookstore. It was really my good fortune, and I decided to create my own bulletin devoted to poetry", he explains.
Hélder Teixeira invested 50 euros in material - slates and stylus - and it's been a year now that the project "O Boletim da Pauta" was established; a poetry magazine for blind and low vision persons.
"Literature is my passion. This is my contribution both to literature and to inclusion. The first poem that I converted was one by Miguel Torga and it took me one and a half hour to complete it; now I can transcribe a whole copy in one hour".
Currently, there are some available editions for purchase, by authors such as Maria Teresa Horta, Sérgio Ninguém, Adília César and Eduardo Pitta.
There is another edition to be released this month, with poems by eight authors and illustrations by the members of the Association of Support and Inclusion to the Autistic (AIA). It is available at the
Poetria Bookstore
or it can be ordered through
Instagram
.
This is a non-profit project as the amount that Hélder charges per transcrition - 5 euros - "is meant to pay printing expenses and to allow him to advance the following edition", as explained by the creator of the "O Boletim da Pauta" project.