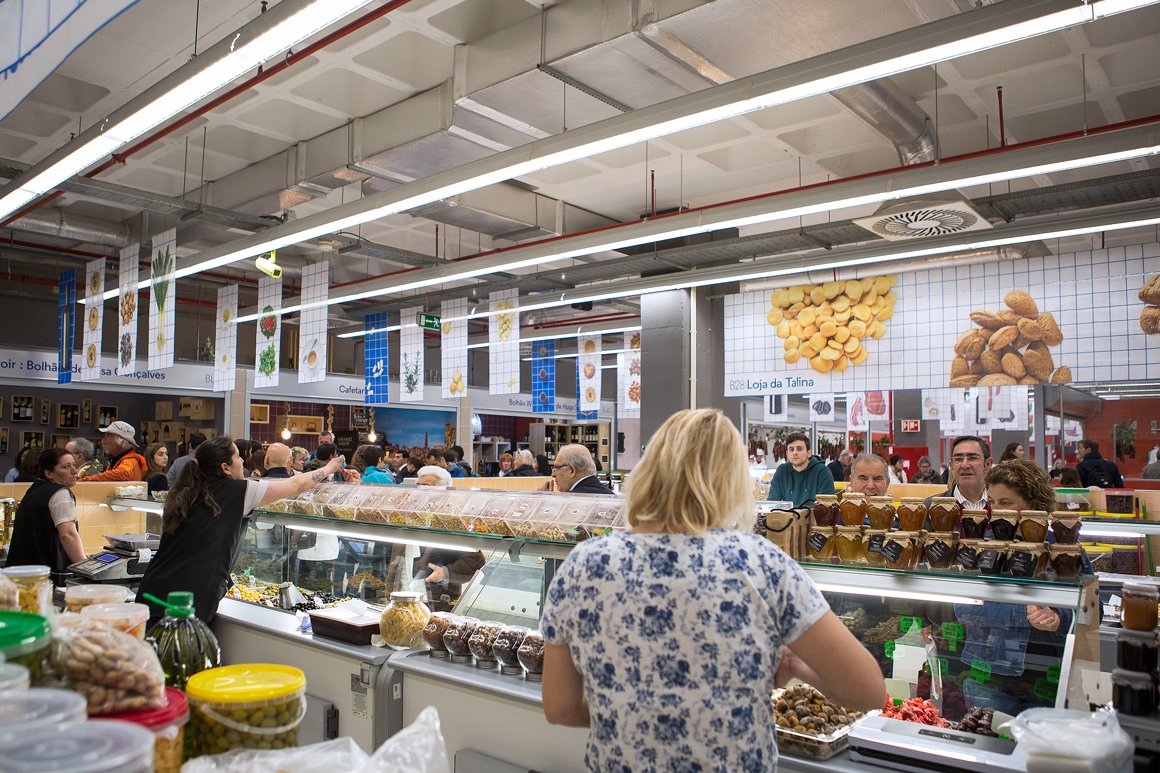 This is an incredible market every shopper should visit! 3.5 million already did!
10-02-2020
Bolhão Temporary Market has welcomed over 35 million visitors, since it opened in 2018, on May 2, at the shopping centre La vie, after traders were relocated by the end of April 2018, while the landmark building, just across the street, is undergoing deep renovation work.
Every day, thousands of people visit Bolhão and get to know the numerous stands, stalls, stores and restaurants, where they are warningly welcomed and have the opportunity to truly experience a fresh market in itself. Not only does it allow visitors to talk to locals and even learn some new vocabulary in a different language, but it also provides visitors with unique gifts and fresh seasonal and local products, while teaching youngsters the importance of choosing to buy fresh groceries.
As tradition, Saturday is the day more people chose to visit Bolhão, even so because Bolhão hosts the programme "Saturdays at the Market", meant for families and friends and with a programme that is both fun and educational.
All year round, the "Saturdays at the Market" programme happens at 11am, and always offers different activities. Access is free and everyone is invited. Every Saturday there is fun and entertainment and instructional programmes prepared for those who visit Bolhão.
The public market is full of entertainment, making it the perfect place to spend quality time with family or friends or even by yourself.
Save the dates and plan a visit to Bolhão Temporary Market! See you soon!
About the milestone building
It is worth recalling that while the milestone building - which is over 100 years old and just across the street and is undergoing long time due deep renovation work, all merchants and tenants that have so desired, were housed at La Vie Shopping Centre, a 5,000 square meters venue, which makes this the Temporary Bolhão Market.
It provides traders the necessary standard of comfort and hygiene as well as the operational conditions to run their businesses, which the 100 year-old market could not provide, at this point in time.
Everything is designed according to the type of activity. The traditional areas of the fresh market (like fruit, vegetables, meat, fish, or flowers) are grouped in sections and can be identified according to colour. There is also a dining area and a specific space for the outdoor shops of the original market.
The Temporary Market is the decent and proper solution offered by Porto City Hall for tenants and merchants to continue operating their businesses just meters away from the traditional space they have occupied for generations.
These major rehabilitation and structural works in the Bolhão Market were long due and finally Porto City Hall, with Mayor Rui Moreira at the helm, decided to change the future.