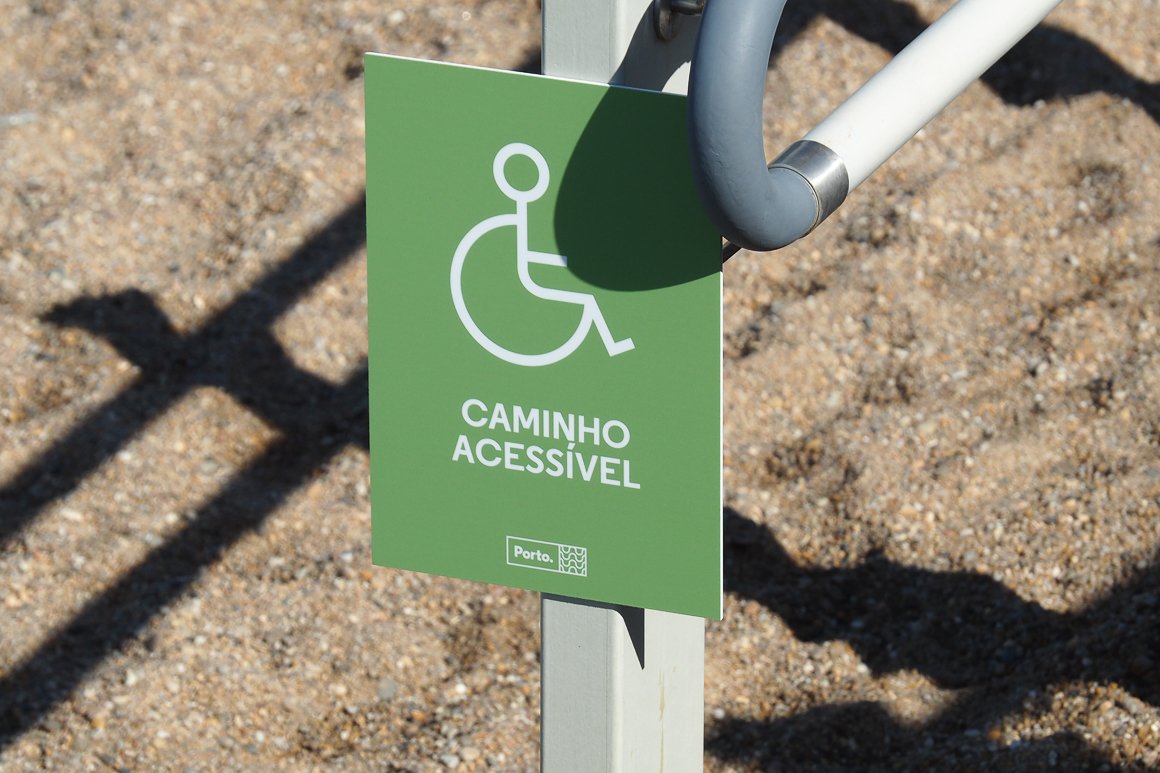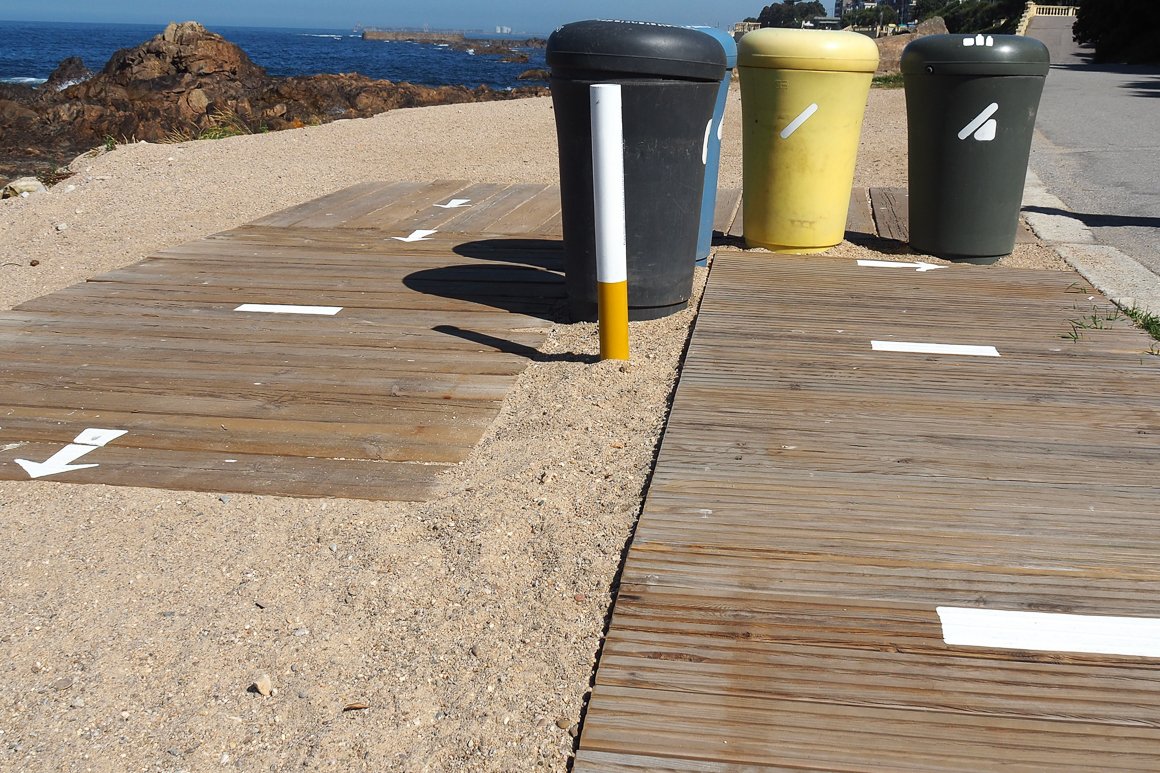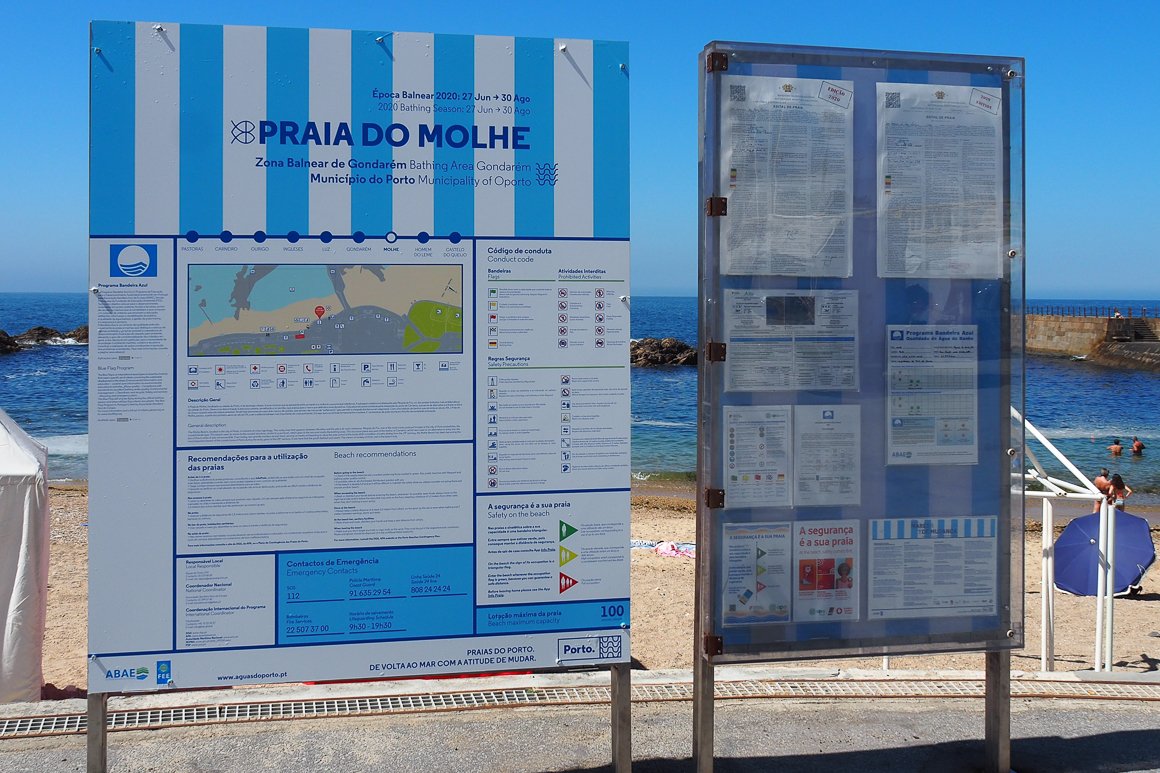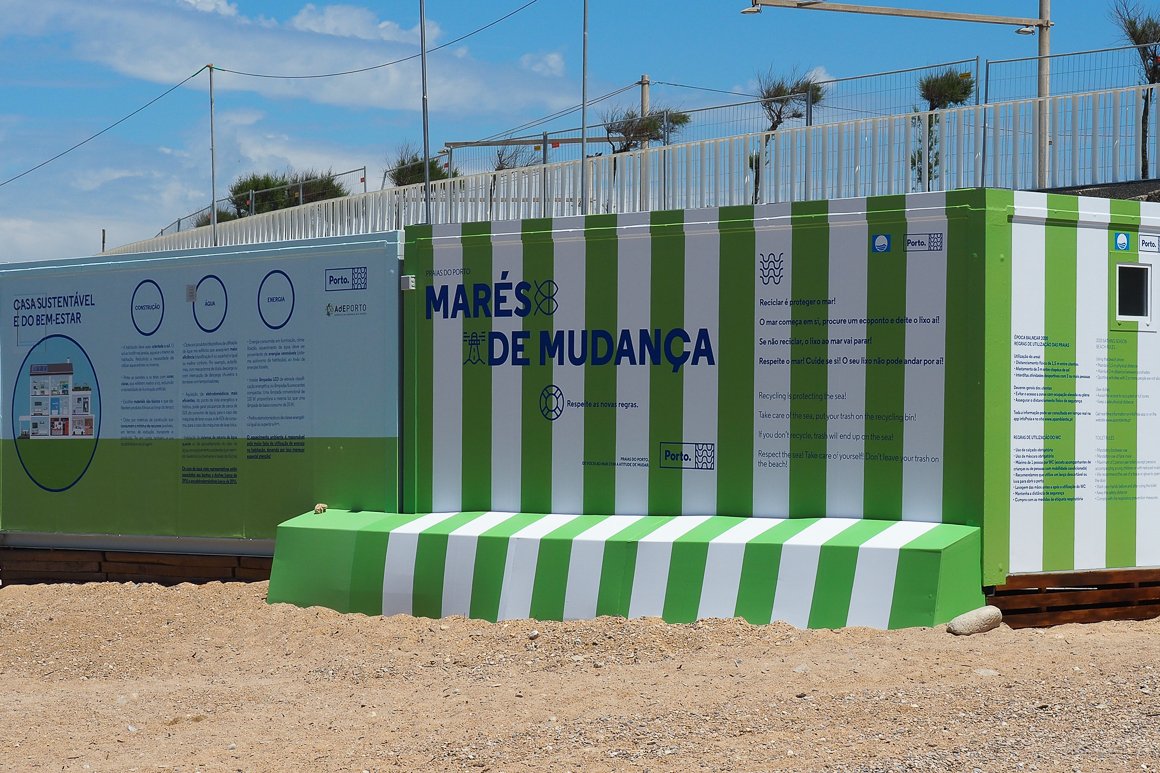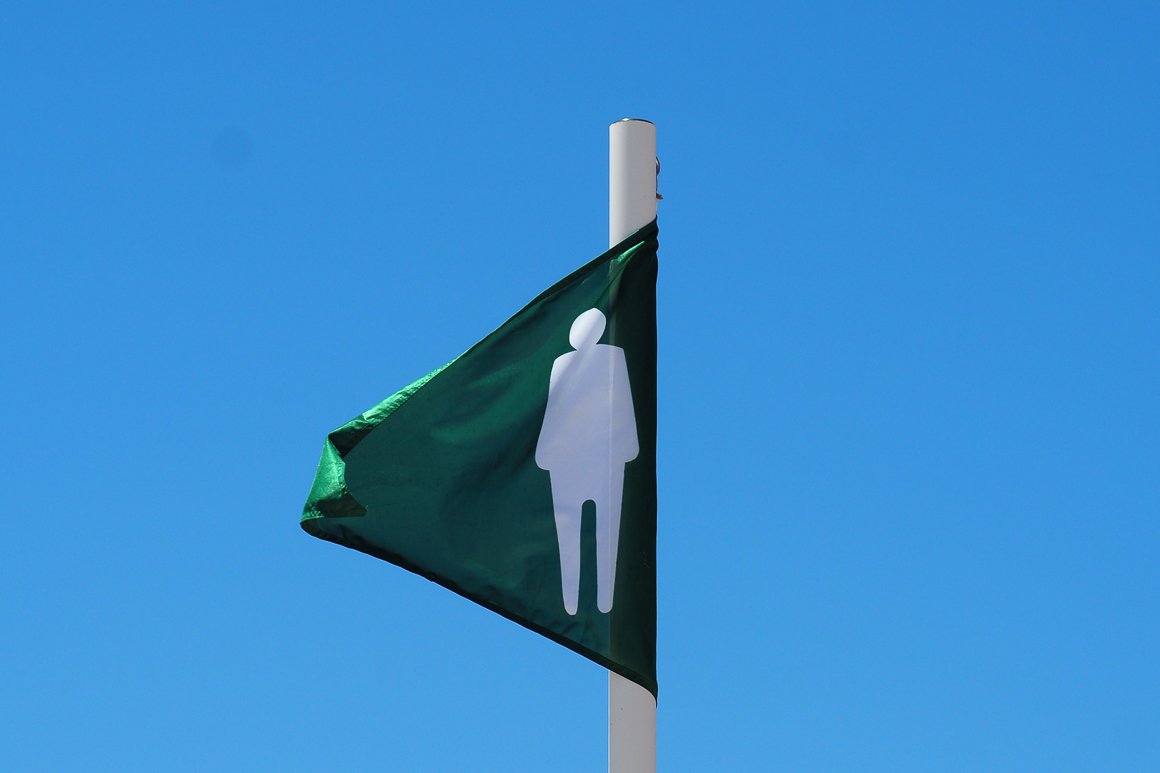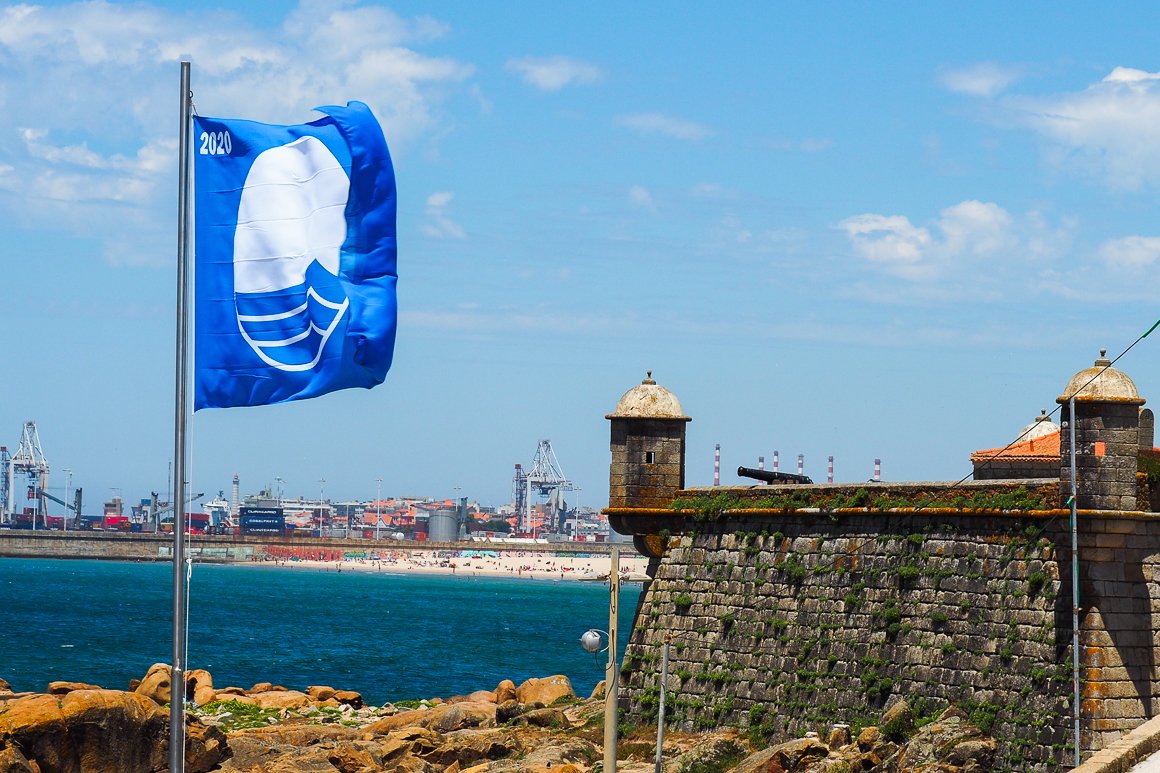 The world-renowned eco-label trusted by millions around the globe is flying in nine beaches at the Invicta
02-07-2020
This summer, blue flags are swaying in all beaches in Porto. Porto Coastal area is granted the Blue Flag quality seal as all its nine beaches were awarded this eco-label in recognition of their quality standards.
Now, for the 13th year straight of being awarded the "Blue Flag" quality seal, Porto features nine world class beaches. 
Also, the Municipality offers two accessible beaches, under the "Accessible Beach, Beach for all' initiative, namely the Praia do Carneiro and Praia do Homem do Leme, which provide the necessary upgraded and appropriate structures and conditions to meet the needs of people with reduced mobility.
The Portuguese Environment Agency is the organization that runs the Blue Flag programme in Portugal and, this year, it maintained the two accessible beaches in Porto, namely the beaches of Homem do Leme and Carneiro.
The last of the beaches in Porto to be granted the Blue Flag seal of quality was the Praia do Castelo do Queijo, whose improvements started in 2017, when the water quality was assessed as "good" and rose to "excellent" last year, greatly due to the de-pollution works carried out in the Ribeira de Aldoar throughout the years.
The Blue Flag represents a commitment to both people and the environment and it is one of the world's most recognised voluntary eco-labels awarded to beaches that meet a series of stringent environmental, educational, safety, and accessibility criteria.
Also, under the current pandemic, a team from the Water Pavilion, managed by the municipal company Águas do Porto, not only promotes the environmental education but also raises awareness on the importance of human behaviour to prevent Covid-19 outbreaks.
For that matter, going to the beach means that there has to be compliance with all the rules issued by the health authorities, so that each and every one is safe. All equipment to support bathing have been reviewed in 2020 to ensure compliance with hygiene and safety requirements, recommended by the Portuguese Environment Agency and the Directorate-General for Health.
Among the adopted measures are the establishment of different circulation lanes to entry and exit the beach, intensification of sanitation, cleanliness to bathing support equipment, awareness raising regarding Covid-19 preventive measures and the definition of a contingency plan with detailed procedures and guidelines that must be observed when going to the beach amid a pandemic.