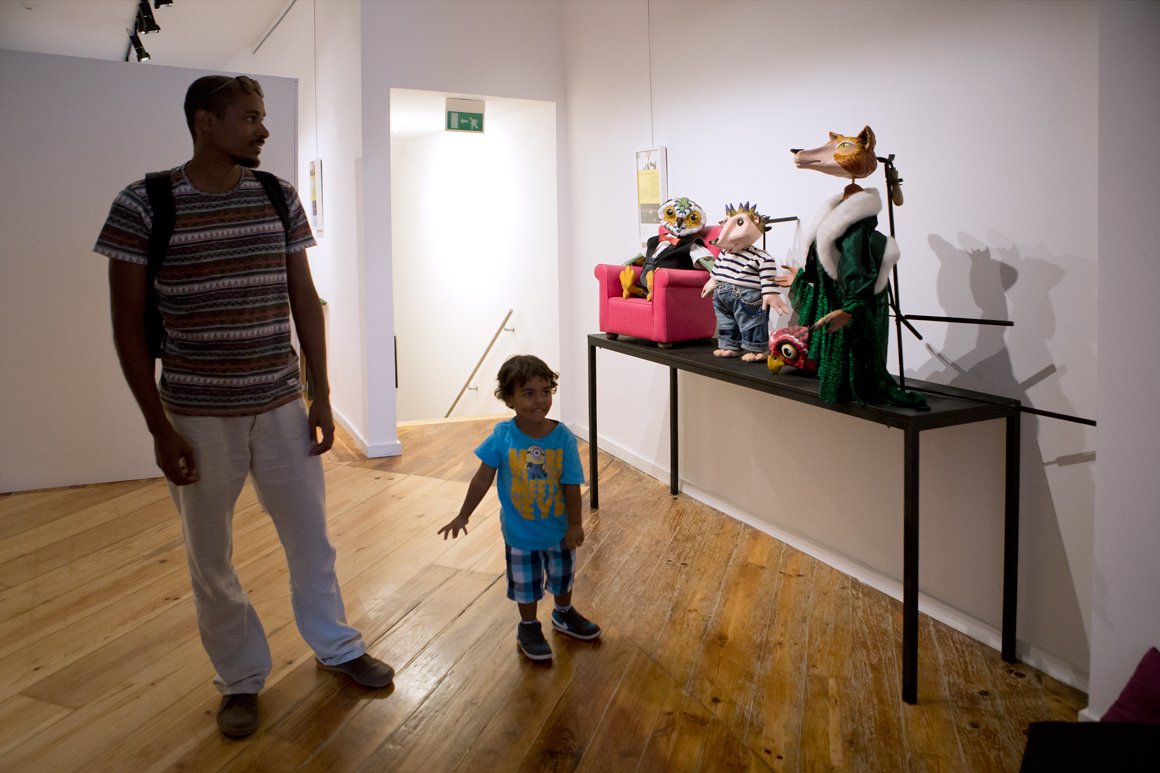 The Puppet Museum reopens with things that matter: an exhibition and a new space dynamic
14-07-2020
Following a four month period of closed doors due to the ongoing Covid-19 pandemic, the Puppet Theatre of Porto reopens on 15th July, featuring an exhibition that revisits some of the most iconic work by the theatre. 
This time, during lockdown, the
Puppet Theatre of Porto
 (Museu das Marionetas do Porto) was working on a new project, which meant the refurbishment of the space, its plays and talks.
And now that the time to reopen is here, the company presents the exhibit "Marionetas Contemporâneas: Criações e discursos" ["Contemporary Puppets: creations and Talks", free translation].
This project encompasses the existing relationship between theatre and museum, bringing together performances, talks and puppets, namely from iconic plays by the company as "Miséria", "Vai no Batalha", "Óscar", "História da Praia Grande", just to mention a few.
The theatre also offers new spaces devoted to new public dynamic.
The Theatre programme is targeted at all ages and invites visitors to see it all: puppets, prompts, speeches and spaces.
This exhibition is on show till 31st January and besides the contemporary author puppets, also features the work by the photographer Susana Neves and a piece donated by the visual artist Ricardo Leite, which was painted and inspired by the "Macbeth" puppet performance, by João Paulo Seara Cardoso.
 Under the existing Covid-19 preventive measures, the Puppet Museum is open at Rua de Belmonte, from Monday to Sunday, between 2pm and 6pm. Face masks, hand sanitation and two metres social distancing are mandatory.
Space occupancy is only permitted to 10 persons at a time. The museum closes on a daily basis, for disinfection reasons, between 4pm and 4.30pm.