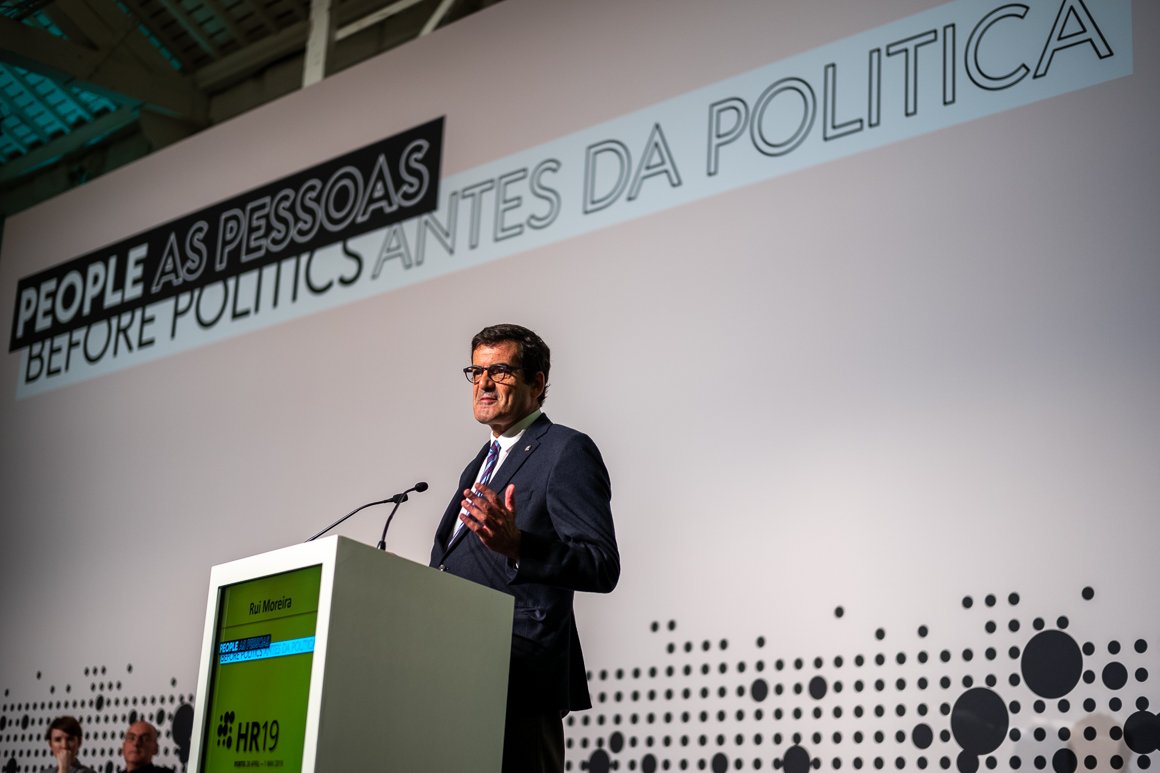 The message is very clear: Mayor Rui Moreira claims specific regulation on specific drug use contexts
15-10-2019
Fact: Drug abuse is often accompanied by a devastating social impact upon community life.
Fact: Shutting down overt drug markets and identifying street-level dealers to stop the problem at its source is critical.
Mayor Rui Moreira and his team have this solid ambition to reach a society free of the problems caused by drugs; as such, the city's policies were arranged so as to regenerate the social network that involves a coordinated global approach to meet the problems of all the disadvantaged people, be them drug users, homeless people or mental health affected people.
For that reason, Mayor Rui Moreira stated, at the
Opening Ceremony of HR19 in Porto
, on 28th April 2019, that this reorganising of the society at this level of care, aimed at promoting a more cohesive society, also envisaged the support on the Municipality regarding a "Consumption Support Mobile Unit", enhancing that this response IS NOT a response by the Municipality itself, but it should be regarded as a support, an aide by the City Hall, in terms of strategy and policy; thus, it relies on what the Government and the NGO's are, for sure, able to provide to those in need of it.
The aim here is that fewer and fewer people start using drugs and those using it should undergo treatment, and re-establish their lives. Also, more importantly is that communities are free of drug-related crime, anti-social behaviour and the fear these cause.
This is not a simple issue and it should be stressed that all societies are not just dealing with drug problems, but with the problems in societies, communities and families that can make people susceptible to drug use, and can act as barriers to recovery. There are two sides for these arguments for and against drug prohibition, and for sure both want the same conclusion: the effective protection of human rights, and the prevention of drug abuse and violence.
Porto needs to address the epidemic with drug market intervention, shutting down overt drug markets and identifying street-level dealers to stop the problem at its source, by re-evaluating current public safety and law enforcement methods, according to Mayor Rui Moreira.
One of the goals of the American National Institute on Drug Abuse (NIDA) is "to help the public understand the causes of drug abuse and to prevent its onset. Drug abuse has serious consequences in our homes, schools, and communities. From NIDA's perspective, the use of all illicit drugs and the inappropriate use of licit drugs is considered drug abuse".
(See more at: Preventing Drug Use among Children and Adolescents: A Research-Based Guide for Parents, Educators, and Community Leaders, Second Edition.)
And although the American Civil Liberties Union (ACLU), for example, opposes criminal prohibition of drugs and that people who use drugs should not be punished, according to them, the situation changes if they do harm to others.
Drug abuse is often accompanied by a devastating social impact upon community life: education and family, increase of violence, crime, financial problems, housing problems, homelessness and vagrancy.
All these have a harmful and lasting effect on the next generation - more children at risk to grow up with parents with drug problems.
To recent news on various media that Mayor of Porto was contradicting previous statements on these matters, the Municipality of Porto has stated that "this is false and leads to the "misunderstanding" on public opinion.
The idea is not to criminalise, but rather to provide decent health conditions, with the proper technical assistance to consumption, as the purpose is to sensitise the competent entities to the lack of regulation to specific cases and specific contexts".
The example given is the surrounding school areas, where the "security services affirm nothing can be done" if someone is found using drugs; unlike the prohibition of selling sweetened beverages, fizzy drinks and smoking tobacco in school's doorsteps, if someone is injecting drugs into a vein, at plain sight, in front of children, the drug users are legally protected".